Presenters | Jun 5, 2014
Trodd en Bratt Say 'Well Done You'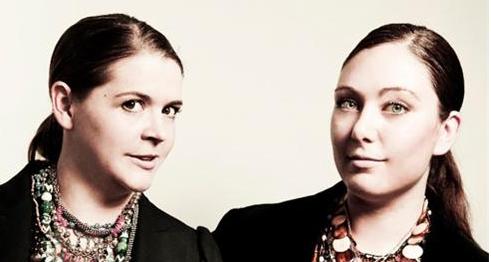 The brand new comedy character sketch show Trodd En Bratt Say 'Well Done You' written and performed by Ruth Bratt and Lucy Trodd returns to BBC Radio 4 on Thursday 19th June.

Comedy circuit veteran Ruth Bratt (Quick Cuts, Ministry of Curious Stuff, Derek, Mongrels, People Just Do Nothing) and "serious circuit" enthusiast Lucy Trodd (famous for her fruit impressions), two of the stars of BBC Radio 4's Showstoppers, form the warmly absurd double act Trodd en Bratt.

Their characters range from the awkward to the very silly. From stag-do lads trying to 'out-lad' each other to farting chorister and extremely loud, joke-telling tourists, all held together by the wonderfully warm chemistry between Ruth and Lucy.

The first of four episodes airs on Thursday 19th June at 11pm on BBC Radio 4.

"A delight: totally at ease while sparring with one another entertainingly" - The Guardian

"Uproarious character sketch show: a pot pourri of the weird, the wonderful and the downright demented, held together by winning onstage chemistry." - The Metro.