Actors
True Love for Kaya Scodelario, Aymen Hamdouchi and Genevieve Barr
Jun 17, 2012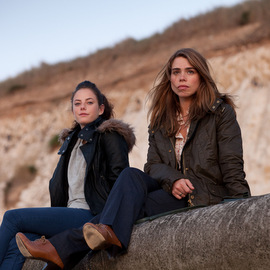 Kaya Scodelario, Aymen Hamdouchi and Genevieve Barr all star in the new BBC TV drama, True Love.

Directed by Dominic Savage, True Love is a collection of five powerful and overlapping love stories set in the same seaside town. The improvised series is an honest and often raw take on relationships.

Kaya Scodelario plays school pupil Karen in 'Holly' (Episode 3, 19th June), a tale that centres on a dissatisfied school teacher of the same name, whose unfulfilling marriage leads her to begin a relationship with Karen. Aymen Hamdouchi helps his work colleague 'Paul' (Episode 2, 18th June) to pursue an instant attraction to a passing girl and finally Genevieve Barr stars in 'Sandra' (Episode 4, 20th June), about a woman realises her marriage has become stale after her daughter leaves home for university.

The first episode of True Love airs on Sunday 17th June at 10.35pm on BBC One and runs for five episodes over consecutive nights. You can catch up on BBCiPlayer.