Books | Apr 1, 2019
Asia Mackay and Jane Fallon on Comedy Fiction Prize Longlist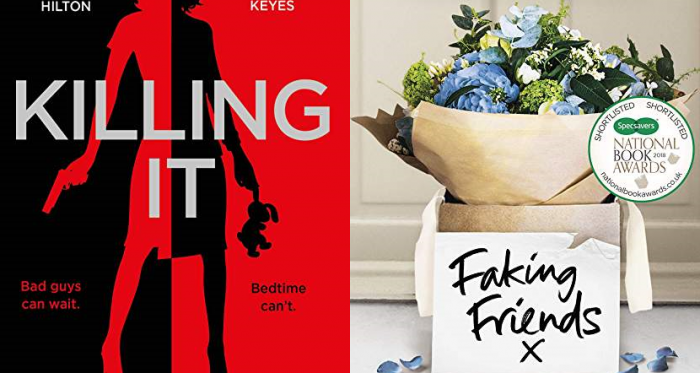 ​Asia Mackay's Killing It and Jane Fallon's Faking Friends have been long-listed for The Comedy Women In Print (CWIP) prize.

Killing It by Asia Mackay introduces Lex Tyler, an elite-trained killer for Her Majesty's Secret Service back on the job after maternity leave, and follows her story as she proves to everyone she's still the best in the business.

Faking Friends by Jane Fallon is a Sunday Times Bestseller. After finding out her fiancé is having an affair with her best friend, Amy is determined to get her own back. Piecing her life back together won't be half as fun as dismantling theirs, after all.

The CWIP prize's aim is to bring female comedy writing the exposure and recognition it deserves.
The team at the University of Hertfordshire, the CWIP prize's partner, commented on the longlist:
"In spite of the widely differing themes, what emerged most strongly is the reader's connection with the protagonists and their stories. The readers were engaged, and could recognise and empathise with the protagonist's struggles, women who were often trying to conform to expected gender norms and to fit in, whilst trying to overcome anxiety, adversity and generally being perplexed by the challenges of the modern world. It was truly heartening to read the works of so many witty women and be part of the fabulous Comedy Women in Print prize."
The winner will be announced on 10th July 2019.