Books | Nov 30, 2015
Winnie-the-Pooh Sequel Authors Revealed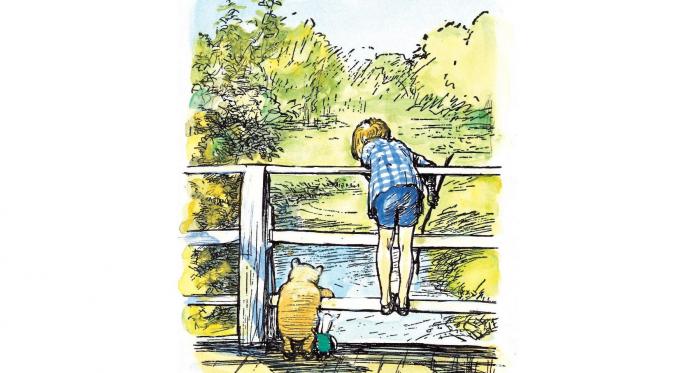 Egmont has revealed that Paul Bright, Jeanne Willis, Kate Saunders and Brian Sibley will pen The Best Bear in All the World, an official sequel to Winnie-the-Pooh and The House at Pooh Corner.
Publishing in October 2016, the anthology of four stories has been written in homage to A.A. Milne and E. H. Shepard's famous bear and in celebration of the 90th anniversary of the first publication of Winnie-the-Pooh in 1926.
Mark Burgess will illustrate this new anthology in the style of E H Shepard, the original illustrator of the Winnie-The-Pooh stories. Burgess also worked on the first authorized sequel, Return To the Hundred Acre Wood, which published in 26 countries and has sold 67,000 copies in the UK.
Paul Bright, represented by Stephanie Thwaites, is a writer of picture books and poetry for children. His second book, Quiet! was shortlisted for the Blue Peter Book Award in 2004, and a later book I'm Not Going Out There! won the Stockport Schools Book Award in 2007.
Jeanne Willis has won numerous awards, including the Children's Book Award, the Silver Smarties Prize and has been shortlisted for the Whitbread Award.
Kate Saunders won the Costa Children's Prize for the novel Five Children on the Western Front, a sequel to E Nesbit's Five Children and It.
Brian Sibley is a broadcaster, writer and radio dramatist. His first programme on BBC Radio 4 was Three Cheers for Pooh to mark the 50th anniversary of the publication of AA Milne's Winnie-the-Pooh in 1976.
Agent Stephanie Thwaites, who also represents The Pooh Properties Trust and The Shepard Trust, who have licensed the sequel said 'These are no easy footsteps to follow in and each one of the authors has risen to the challenge admirably. It has been a privilege to work on this project and we are delighted to be able to offer these new adventures to young readers and Winnie-the-Pooh fans throughout the world'.