Actors
Wolf Hall begins on BBC Two
Jan 21, 2015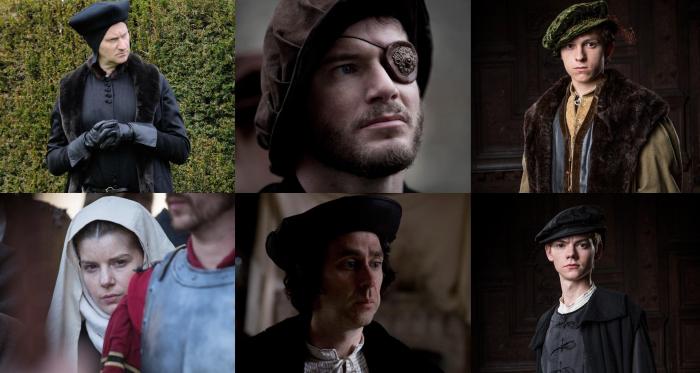 A host of Curtis Brown clients star in Wolf Hall, a new six part drama adapted from Hilary Mantel's Booker Prize-winning novels Wolf Hall and Bring Up The Bodies, which begins at 9pm on Wednesday 21st January.
Wolf Hall presents an intimate portrait of Thomas Cromwell, the brilliant advisor to King Henry VIII, as he navigates the corridors of power at the Tudor court, deadly political intrigue, the King's tempestuous relationship with Anne Boleyn and the religious upheavals of the Protestant reformation.
Thomas Arnold plays Hans Holbein - the most successful portrait painter of his day and expert artist in demand all over the world.
Harry Lloyd plays Harry Percy, a deeply unhappy young man who although in love with Anne Boleyn is forced by the Archbishop of Canterbury to give her up to marry into a wealthy Irish family.
Thomas Brodie-Sangster plays Rafe, Cromwell's ward and right-hand man. Joining Cromwell's household as a child, Rafe becomes a surrogate son to Cromwell, rising with him to the teetering heights of the Tudor political ladder.
Bryan Dick plays Richard Riche, Lord Chancellor and notorious political fixer, most famously known for his persecution of those who refused to take the Oath of Supremacy during the reign of King Henry VIII.
Aimee-Ffion Edwards plays Elizabeth Barton, also known as 'The Nun of Kent' the mysterious figure who made prophecies against the marriage of King Henry VIII of England to Anne Boleyn.
Mark Gatiss plays Stephen Gardiner, Cromwell's arch-rival. Gardiner is key in orchestrating Henry's divorce from Katherine of Aragon, but his Catholicism - and his perilous network of spies – put him at odds with Cromwell.
Tom Holland plays Cromwell's son Gregory, a young Cambridge student. Desperately trying to live up to his father's expectations, Gregory is forced to bear the weight of Cromwell's ambition whilst constantly forced into Rafe's shadow.
Joel MacCormack plays Thomas Wriothesley, a young man who works in both Stephen Gardiner's and Thomas Cromwell's service. A ruthless and Machiavellian careerist, Wriothesley spies for each of his patrons on the other, loyal only to his own ambition.
Robert Wilfort plays George Cavendish, loyal and intelligent gentleman usher to Cardinal Wolsey
Tim Steed plays Lord Chancellor Thomas Audley, loyal servant to King Henry VIII.
Below is a link to the trailer.