Books | Mar 5, 2015
World Book Day success for pooping dinosaur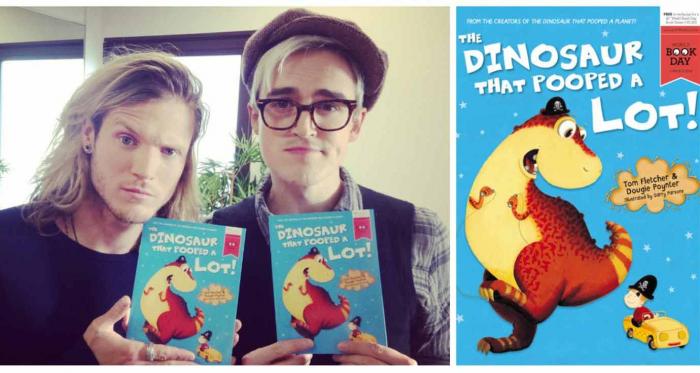 The Dinosaur That Pooped A Lot has become the No.1 seller out of 10 World Book Day titles for 2015, as well as being the top seller across the entire book trade for the first week of sale, with over 56,000 copies sold.
This is the 18th year of World Book Day, and on 5th March 2015 children of all ages come together to appreciate reading. The main aim of World Book Day in the UK and Ireland is to encourage children to explore the pleasures of books and reading by providing them with the opportunity to have a book of their own.

The Dinosaur That Pooped A Lot is one of the carefully selected list of ten books available for £1 on World Book Day, and appears alongside books from some of the UK's best-loved children's authors, including Michael Morpurgo, Holly Smale and Marcus Sedgwick.
The latest adventure from Tom Fletcher and Dougie Poynter's Pooping Dinosaur is a madcap tale full of prehistoric creatures, planets and - of course - POOP!
Find out more at the World Book Day website.