Theatre, Film and TV | Dec 2, 2021
You Don't Know Me premieres on BBC One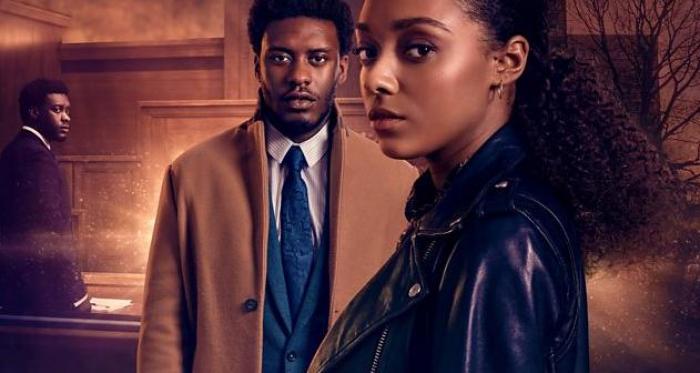 You Don't Know Me, a brand new BBC drama directed by Sarmad Masud, is released on BBC One and iPlayer.
The four-part drama is based on a novel of the same name by barrister and writer Imran Mahmood, and tells the story of a young man called Hero who is accused of murder. The prosecution barrister relates damning evidence to him in the closing speech. But Hero decides he wants to tell his own story, rather than the version that his barrister decided was in his best interests, and fires his brief.
The novel was adapted for TV by Screenwriter Tom Edge and Executive Produced by Kate Crowe. Samuel Adewunmi, Sophie Wilde and Bukky Bakray star in the series while Natalie Gavin features as Angie.
Episode 1 airs on Sunday 5 December at 9pm on BBC One.

Praise for the series:
'A propulsive thriller' ★ ★ ★ ★ – The Telegraph

'A clever courtroom drama with a canny star performance at its centre' ★ ★ ★ ★ – Independent

'It's a compelling, well-executed piece of telly that is deserving of your attention.'
'You Don't Know Me has all of the elements that we want and expect – mystery, drama, high stakes and so on and so forth – but the writing, complemented beautifully by Sarmad Masud's direction, ensures that those softer moments are as tender and warm as they need to be.'
★ ★ ★ ★ – Radio Times

'As a dramatic device, switching between court and the events of the recent past was fresh and engaging' ★ ★ ★ ★ – The Times

'You Don't Know Me acutely subverts storytelling expectations… A thrilling and thoughtful drama.' ★ ★ ★ ★ – Culture Whisper