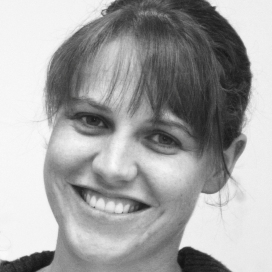 Biography
Nicola Moriarty is a student, mother, swimming teacher and now writer who lives in Sydney's North West. She has been an actress, a (terrible) waitress, an (equally terrible) bartender in a London pub, a marketing coordinator and a door-to-door sales person. One day, about five years ago she decided to try and write her first novel, a thriller. After 10,000 words the plot had become so complicated that even she couldn't understand what was going on, and so that manuscript and her potential writing career was abandoned. Two years later she decided to start again, this time with a tragic romantic comedy (at least that's what she thinks it is).

After three years of writing and re-writing in between giving birth twice, changing jobs three times, attempting to run a gift hamper business and deciding to start a teaching degree at Macquarie University, her first novel has finally been completed.

She is currently on leave from her job as a swimming teacher to look after her four-month-old daughter and studying part time to become a high school English and Drama teacher.