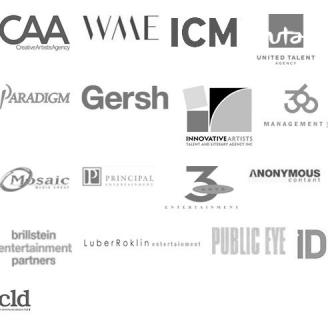 Every client we represent has individual requirements and when the time is right we work closely with partners across the globe to provide them with best possible career progression.
We are proud of our relationships with all the major agencies and management companies in Los Angeles, New York and worldwide.
We also work regularly with the top publicists, here in the UK and abroad, to ensure we can control or create the appropriate exposure for every situation.