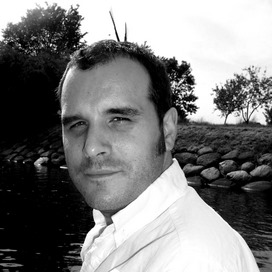 Peter Harness
Writer for television, film and theatre
Biography
Peter Harness was born and grew up in Yorkshire and studied for a doctorate at Oxford University before winning a Dennis Potter Screenwriting Award and being chosen as one of Screen International's Stars of Tomorrow after which he turned to writing full-time.
Peter has written a number of single films for TV including the Spanish Flu drama The Forgotten Fallen and the Frankie Howerd biopic Rather You Than Me starring David Walliams. His debut feature, Is Anybody There?, starring Michael Caine and David Morrissey, premiered in 2009 to considerable critical acclaim.
He was lead writer on the third series of the hit detective drama Wallander and is currently writing two more episodes for its fourth series. He's also writing for Doctor Who as well as developing original projects for Drama Republic, BBC Wales and Cuba Pictures.
His adaptation of the best-selling book Jonathan Strange and Mr Norrell for the BBC is in 7 hour long parts and was broadcast in Spring 2015.
CV
Film
Writer
Starring
Sir Michael Caine
David Morrissey
Tragi-comedy charting the unlikely friendship between an octogenarian magician and a ten year old boy
Optimum Releasing
Heyday Films