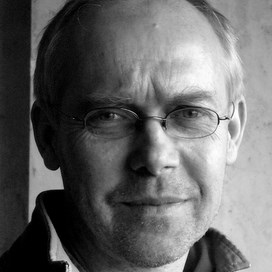 Richard Alwyn
Documentary and fiction director and writer for film.
Biography
Richard Alwyn is an award-winning film maker and writer with a distinguished track record in documentary and fact-based drama. His feature length film, The Beslan Siege, which chronicled the hostage crisis of September 2004, won the Prix d'Italia and was chosen by Observer television critic Kathryn Flett as one of her ten television highlights of the decade.
Richard's incisive and instructive documentaries have included a critically acclaimed series on The Catholics for BBC4 and subjects as diverse as suicide, spritualism and Margaret Thatcher.

Richard also executive produced BBC Films' BIFA nominated Shooting Dogs, which starred Hugh Dancy and John Hurt.
CV
Film
Writer
Producer
Pippa Cross & David Belton
Adaptation of the best-selling novel by Kent Haruf about the interlocking lives of a rural community in Colorado
Crossday Productions

In development
Writer & Director
Producer
Pippa Cross, Jamie Laurenson & David Thompson
Against a back-drop of famine and war, a young herdsmen in South Sudan is determined to marry the girl of his dreams
BBC Films
CrossDay Productions

In development
Co-Writer
Director
Michael Caton-Jones
Starring
Hugh Dancy
John Hurt
Acclaimed film. A Catholic priest and a young teacher provide sanctuary for Tutsis during the Rwandan genocide of 1994.
BBC Films
CrossDay Productions