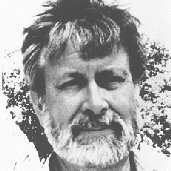 Robert Nye
Novelist, poet and playright
Biography
Robert Nye is an award-winning novelist, poet and playwright. His novels include The Late Mr. Shakespeare; Mrs Shakespeare: The Complete Works; Falstaff (which won the 1976 Hawthorden Prize) and The Voyage of Destiny, all published by Arcade.

Born in London in 1939, Robert has worked as a newspaper reporter, milkman and an orderly in a sanatorium. He is a former poetry editor of The Scotsman and lives in County Cork, Ireland.

Robert's most recent book is a collection of new and selected poetry, The Rain and the Glass (Greenwich Exchange, 2005).