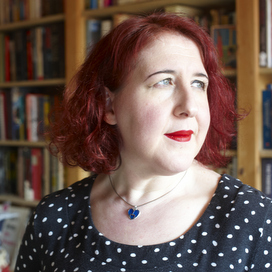 Sarra Manning
Novelist and journalist
Biography
Sarra Manning is a journalist and author. Her teen books include the best-selling Guitar Girl and Let's Get Lost, as well as the Diary Of A Crush trilogy and the Fashionistas series (Hachette Children's Books).

Sarra began her writing career in teen magazines, and was Entertainment Editor of Just Seventeen before becoming the editor of Elle Girl and then the BBC title, What To Wear. Sarra is now a contributing editor to Elle and writes on celebrity, fashion and lifestyle for Grazia, Red, the Guardian, the Mail On Sunday's You magazine and the Sunday Telegraph's Stella magazine.

Unsticky, her first novel for adults, was published by Headline in 2009, and another adult novel, Nine Uses for An Ex-Boyfriend, was published by Transworld in 2012. Her teen book, Adorkable, was published in 2012.