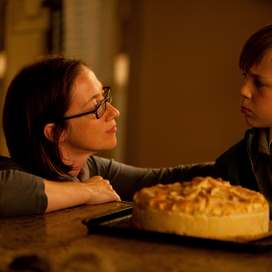 SJ Clarkson
Director for film and television

Biography
SJ is an accomplished television director working in both the UK and US. She directed an episode of HBO's Vinyl, which was Exectuive produced by Martin Scorsese and Mick Jagger. She has also directed the five-part BBC1 series Love, Nina by Nick Hornby and See-Saw Films. SJ also directed the pilot of Netflix's Jessica Jones project for Marvel. Prior to that she directed the pilot of USA's action adventure event series, Dig for Keshet which starred Jason Isaacs and Anne Heche and was written and Executive Produced by Gideon Raff (Homeland, Tyrant) and Executive Produced by Tim Kring (Heroes, Touch, Crossing Jordan). She directed Frank Spotnitz's pilot Hunted for BBC/HBO Cinemax, which Kudos/Shine executive produced and starred Melissa George.
SJ has directed episodes of Turn (AMC series from Craig Silverstein/Barry Josephson starring Jamie Bell), The Bridge, Hostages, Orange is the New Black, Smash, Bates Motel, and Alan Ball's HBO/Cinemax series Banshee. SJ has worked extensively on the BAFTA and International Emmy Award winning show Life on Mars as well as on the acclaimed series Hustle. She co-created Mistresses for BBC/ ECOSSE in the UK and directed the opening run of the UK episodes. She directed the feature Toast for Ruby Films / BBC which is based on the best-selling, autobiographical novel by renowned food writer and chef Nigel Slater and written by Billy Elliot scribe Lee Hall, which starred Helena Bonham Carter and Freddie Highmore.
Previously, SJ directed the 3 part original drama thriller Whitechapel for Carnival which aired on ITV to excellent reviews and ratings. In the states, she also directed episodes of Heroes, Dexter, Ugly Betty, and House. The Guardian named her one of the top 50 most powerful women in film and television in 2012.