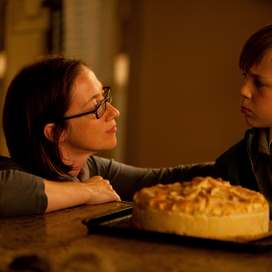 SJ Clarkson
Director for film and television

Biography
SJ Clarkson is a television director who has worked on both sides of the Atlantic on some of the most high profile shows of recent years. This year she directed the opening pilot, of Dig, written by Tim Kring and Homeland creator, Gideon Raff. The series follows an FBI agent, played by Jason Issacs, who must find a religious artefact that could change the course of history. She has also directed on Marvel adaption A.K.A Jessica Jones.
Previously SJ directed the opening block of BBC/HBO series Hunted, starring Melissa George for Kudos Film and Television. Subsequently, SJ directed two episodes of Alan Ball's new series Banshee for HBO/Cinemax. She then directed an adaptation of Nigel Slater's biography Toast for the BBC and Ruby Films, starring Helena Bonham Carter, Freddy Highmore, Ken Stott and Victoria Hamilton.
Prior to this SJ co-created and directed the opening block of the hit BBC series Mistresses, which was picked up by Lifetime in the US. She also directed both the opening and the closing blocks of Series 2 of the BAFTA and Emmy-winning show Life on Mars and Series 1 of Whitechapel for Carnival/ITV.
SJ also completed a second block of Dexter, the Emmy award winning US show about a criminal pathologist's double life as a serial killer. SJ has also directed Buena Vista's celebrated series Ugly Betty; two episodes of NBC's popular series, Heroes and medical drama House starring Hugh Laurie. SJ directed a block of Smash for NBC and Bates Motel for Universal Television. She also directed an episode of US version of The Bridge for Shine America/FX, Orange is the New Black for Netflix, Hostages, starring Toni Colette, for CBS and Turn for AMC, set during the American Revolution and starring Jamie Bell.