BAFTA Nominated: Best Drama Serial tv


Starring
Shohreh Aghdashloo
Philip Arditti
Mounir Margoum
Igor Naor

Production Company BBC Productions Broadcaster BBC 2
Alex Holmes's powerful but humorous history took I, Claudius as a starting point in tone.
Beginning in 1979 with the coup that led to Saddam Hussein's accession to power and ending with his execution after the invasion of Iraq in 2003, this mini-series told the extraordinary story of Saddam's dictatorship by emphasizing the domestic machinations at the heart of his regime as much as the geo-politics.
Co-financed by HBO, House of Saddam won plaudits in both the UK and the US and is widely regarded as the most successful dramatic account of Saddam Hussein's reign to date.
Media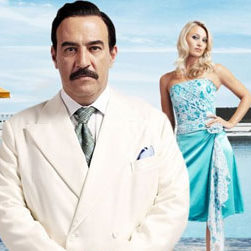 House of Saddam
Reviews

It was soap, it was reality, it was cheeky and it was terrifying
The Times