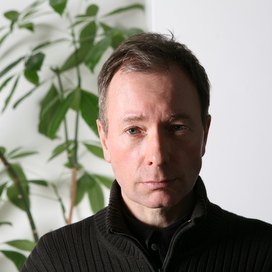 Tony Parsons
Novelist and entertainment and current affairs presenter
Biography
Tony Parsons' working life began in a Gordon's Gin Distillery. Unfortunately for Tony he developed an acute allergy to the spirit. From these dark days his first novel, The Kids, was born and so began a literary and television career that thankfully did not affect his health!

He began as a writer with the New Musical Express in 1976 where he stayed for the next three years covering music such as The Clash, Blondie and The Sex Pistols. Going on to write for the Daily Telegraph Tony was poached by the Daily Mirror when Piers Morgan took over as editor and continues to write a weekly news column paper today.

Tony broke into television in the 1990s with regular appearances on the Late Review where he, Alison Pearson, Tom Paulin and Mark Lawson formed a regular panel to discuss the latest developments in art and culture. Tony has since fronted documentary series such as Parsons on Class and Without Walls, while also making guest appearances on programmes like Celebrity Mastermind, Question Time and the One Show.

Tony is the author of Man and Boy, winner of the Book of the Year Prize. His subsequent novels—One For My Baby, Man and Wife, The Family Way, Stories We Could Tell and My Favourite Wife — were all bestsellers. In 2010 Tony published Men from the Boys — the third part to the trilogy that began with Man and Boy.

The Murder Bag, was the first in a new crime series featuring DC Max Wolfe, of which The Slaughter Man is the second. It was published by Random House in May 2014 and swiftly became a bestseller.
CV
Other
Writer
Monthly men's magazine exploring fashion, style, culture and lifestyle.