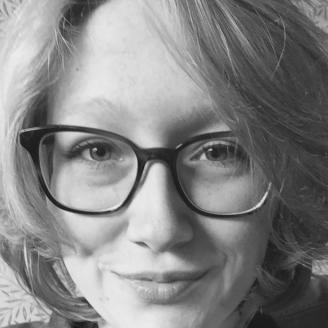 I studied English at Cambridge University and, after stints as a TEFL teacher and proofreader, joined Curtis Brown in September 2015 as an intern. I am now privileged to work alongside Sheila Crowley on her remarkable list.

I am looking for commercial and bookclub fiction. I am drawn to original and arresting voices that stay with you long after the final page. Genuine wit and dark humour always catch my eye, along with smart thinking and an excellent turn of phrase.
I'm on the look-out for plots with a clever, quirky or memorable commercial hook – think The Rosie Project by Graeme Simsion or Eligible by Curtis Sittenfeld. Other fiction writers I admire include Maggie O'Farrell, Marian Keyes and Liane Moriarty.
In terms of non-fiction, I am looking for projects with a broad pop culture appeal and am actively seeking talent with a strong social media following – be it on YouTube, Instagram, podcasting platforms or in the wider blogosphere. I'm interested in lifestyle and health/well-being, be that in the form of a quirky illustrated title, cookery writing, gift books or more. I am also looking for books that show an unexpected side to a well-established subject or cultural touchstone such as Henry Marsh's Do No Harm.
One of the greatest parts of the job for me is working editorially on great new authors so please do get in touch with any queries you may have. If you'd like to submit to me, please visit the Curtis Brown Creative submissions portal and submit to the New Writing Team with a covering note for my attention or send a synopsis and sample chapters direct to me at abbie.greaves@curtisbrown.co.uk.