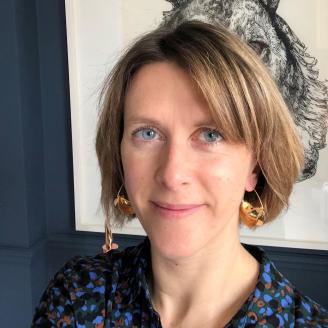 I am lucky enough to represent a wonderfully eclectic and talented list of authors, varying from on-topic commercial women's fiction to beautifully lyrical literary fiction, (as well as) immersive sagas, to the very best of crime. I also handle some fantastic non-fiction authors, from an Old Bailey judge to journalists to medical frontline workers.
For fiction submissions, please send the first three chapters/10,000 words of your material, a synopsis and a biographical note to lutyensofficesubmissions@curtisbrown.co.uk. For non-fiction, please send a detailed proposal.

I have handled a number of successful authors whom I have nursed through from their debut novels, several through to the Sunday Times bestseller list and R&J picks. I am very proud to represent several Curtis Brown Creative alumni, such as Kate Hamer, Rachel Marks, Fran Quinn, Anna Bailey and Catherine Bennetto. An especial highlight was discovering Jane Harper through CBC, and representing her first four books in the UK. It is a privilege to work with authors from the earliest of days, but I also love to take on authors with well-established careers who may feel in need of a fresh pair of eyes. Working with authors to revitalise their career is immensely satisfying.

I am always on the look-out for really smart new fiction, whether it be commercial or offbeat. I don't believe in 'commercial or literary', simply in very good writing. I love crime and thrillers with a cosy/family or unusual element to them. I am also keen to expand my non-fiction list with my taste being on the personal side; think Henry Marsh Do No Harm and I Am I Am I Am by Maggie Farrell. Most important is a strong and compelling narrative strand.

At the moment, I am also focusing on finding a novel that at its heart explores relationships and makes us think about our existence and the way we live. Books I have loved recently include The Most Fun We Ever Had by Claire Lombardo, and Queenie by Candice Carty-Williams. I am also longing to read something to make a reader feel warm and perky inside - think One Day. A sophisticated horror / chilling drama (think The Nesting by C J Cooke) would be right up my street as well.