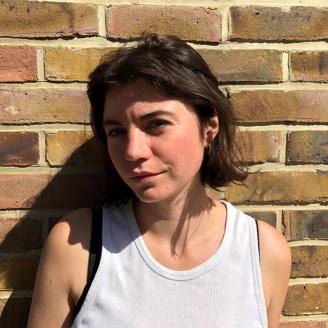 I have worked alongside Karolina Sutton since 2018. Prior to joining Curtis Brown I worked in editorial for an illustrated publisher. My favourite type of novel propels profound emotion forwards with compelling and spiralling plot, demonstrating the breadth of feeling and performance that the form is capable of. I like nuanced explorations of art and sex, and I am inclined to non-linear, formally disruptive storytelling that blurs the line between reality and fiction. I recently enjoyed Long Live the Post Horn by Vigdis Hjorth and Weather by Jenny Offill; long-term favourites include Scott McClanahan's account of divorce, The Sarah Book, and Sheila Heti's How Should a Person Be. I love atmospheric and twisted narratives and emotionally complex characters – for example In the Cut by Susanna Moore.
I enjoy works of radical form and compassion that teach us to see the world around us in new ways, such as Valeria Luiselli's Lost Children Archive and Ocean Vuong's On Earth We're Briefly Gorgeous.
I am interested in visual art and filmmaking – I review films and have produced several short films – and as such I am drawn to writing that pushes the boundaries of literature towards these mediums, such as the plays of Annie Baker and novels of Marguerite Duras.
I love short stories, particularly those that are precise, emotionally rich and darkly atmospheric. Collections I come back to are Homesick for Another World by Ottessa Moshfegh and You Are Having a Good Time by Amie Barrodale, as well as the work of Denis Johnson and Mary Gaitskill.
I am interested in a wide range of non-fiction, particularly that which explores identity through the lens of politics and contemporary culture: writing that critically engages with the world around us through new perspectives and forms. I love The Gentrification of the Mind by Sarah Shulman, Future Sex by Emily Witt and writing by Anne Boyer, Amia Srinivasan, Mark O'Connell and Nesrine Malik.