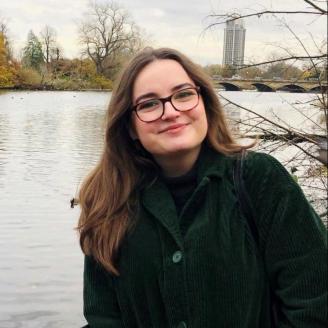 After graduating with an MA in Literature and Publishing from the National University of Ireland, Galway, I moved to London and joined Curtis Brown as the Books Department intern. I now assist Jonny Geller with his list of exceptional clients.
I would consider my reading tastes to be quite broad and ever-growing, but I am constantly drawn to books that have a decisive voice, an unexpected story, or can subvert and reconstruct the conventional narratives of love, friendship, family, loss and coming-of-age. Some writers I enjoy reading and greatly admire include Maggie O'Farrell, William Boyd, Donna Tartt, Monica Ali, Leila Slimani, Sally Rooney, Anne Enright, Zadie Smith, Tana French, Kerry Hudson, Jessica Valenti, Kate Atkinson and Ottessa Moshfegh.

I'm also intrigued by new takes on mythology, like Madeline Miller's The Song of Achilles and Circe and Pat Barker's The Silence of the Girls. As well as this, I'm a big fan of magical realism and enjoy stories with elements of the mysterious and unfamiliar that imagine our world in a new way. For me, perfect examples of this would be The Binding by Bridget Collins or David Mitchell's Cloud Atlas.

Finally, I'm a bit of a fantasy obsessive – both adult and young adult. I love being fully consumed and immersed in a world someone has created that has me reading into the early hours of the morning. Writers within this genre that I particularly enjoy are George R.R. Martin, Susanna Clarke, N.K. Jemisin, S.A Chakraborty and YA standouts Leigh Bardugo, Sabaa Tahir and Tomi Adeyemi.
RT @TheCBG_: We are rebranding! Curtis Brown's group of businesses is rebranding as The Curtis Brown Group (formerly Original Talent). @…
Follow @iamciarafinan