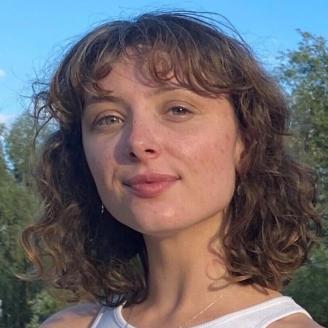 I love to feel completely consumed by whatever I'm reading, and for me this comes from really excellent writing, regardless of where something sits in the market. On the fiction side my taste spans from intricate, sweeping family portraits to experimental literary fiction, and in non-fiction ranges from memoir and personal essays to deep dives into popular culture. I also love food writing that changes the way I think about the food I cook, and I have a longstanding love of translated fiction having studied modern languages at university.
To give a clearer idea of my taste, some of my favourite novels are The Lesser Bohemians by Eimear McBride, A Little Life by Hanya Yanagihara, Fates and Furies by Lauren Groff and Saltwater by Jessica Andrews. Recent publications I've loved are Girl, Woman, Other by Bernardine Evaristo, Paul Takes the Form of a Mortal Girl by Andrea Lawlor and Open Water by Caleb Azumah Nelson. Some of my favourite works of non-fiction are Just Kids by Patti Smith, Fangirls by Hannah Rose Ewens, Inferno by Catherine Cho and Notes to Self by Emilie Pine.
All the books I've listed above are by women and non-binary people: this is not on purpose, but does say a lot about which stories I'm drawn to. I'm particularly interested in seeing coming of age novels, books that explore queer culture, books that examine female experiences across different cultures, and books about or set in the North of England.
I started my career with internships at Granta and Pushkin Press, and worked in Translation Rights at United Agents before joining Curtis Brown in 2019.