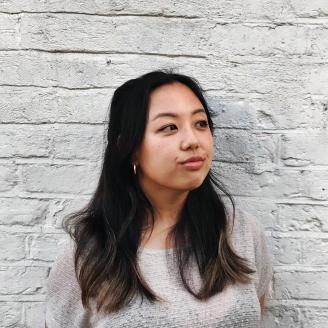 I joined Curtis Brown in 2019, and work alongside Karolina Sutton on her brilliant list of authors. I have a background in literary publishing, and previously worked at Faber & Faber. I am a critic on the Ledbury Emerging Poetry Critics scheme, and I have reviewed for the Guardian, The White Review and The Poetry Review, among others. I am interested in literary fiction, poetry, and a range of non-fiction.

In fiction, I am particularly drawn to memorable voices that retain a sense of narrative expansiveness and meticulous drawing of atmosphere – think Dorothy Baker's Cassandra at the Wedding, Tessa Hadley's Late in the Day, Anna Hope's Expectation, Taffy Brodesser-Akner's Fleishman is in Trouble, Bernardine Evaristo's Girl, Woman, Other, Ben Lerner's The Topeka School, Max Porter's Grief is the Thing with Feathers. I am interested in translated works, and have recently enjoyed Bae Suah's Untold Night and Day (tr. Deborah Smith) and Annie Ernaux's The Years (tr. Alison L. Strayer).

I am interested in a wide range of non-fiction. To give a sense of my taste, I have recently enjoyed Lola Olufemi's Feminism, Interrupted, Jia Tolentino's Trick Mirror and Emilie Pine's Notes to Self is a favourite. Essays such as Katherine Angel's Daddy Issues and works that expand expectations of form such as Claire-Louise Bennett's Pond are especially welcome. I am interested in intersectional perspectives, and would love to see something that illuminates our everyday habits (restaurants, shopping, etc) through the lens of policy. I love elegantly-written, surprisingly-structured memoirs that open the reader to different perspectives, such as Catherine Cho's Inferno, Carmen Maria Machado's In the Dream House and Sonali Deraniyagala's Wave.

Poetry collections that I have admired recently include Will Harris's RENDANG, Rachael Allen's Kingdomland, Bhanu Kapil's How to Wash a Heart, Ilya Kaminsky's Deaf Republic, anything by Kim Hye-soon, Theresa Hak-Kyung Cha's excellent Dictee.




Oooh I loved this "experiment in self-dismantling" from Eula Biss, whose sharpness and self-awareness I adore. So g… https://t.co/7U16pNuUpg
Follow @joanna_brl