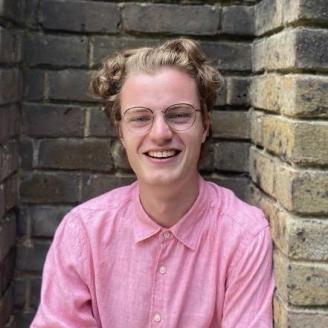 Accepting submissions: If you'd like to submit your work to me, I'd love to read it. Please send your work, along with a covering note, to niall.harman@curtisbrown.co.uk

I joined Curtis Brown as an intern in the Translation Rights department and now work alongside Gordon Wise on his phenomenal list of authors while building my own list of fiction and non-fiction projects.

I start reading something, be it a published book or unsolicited submission, looking to be swept up in a narrative and transported somewhere new. I particularly enjoy books that have a strong sense of place and am constantly drawn to novels that have a strong, compelling voice.

In fiction, many of my best loved reads would be considered accessible literary fiction, and I enjoy crime fiction that continually surprises and leaves me desperate to discuss what happened with other readers as soon as I've hit the final page, such as The Perfect Girlfriend by Karen Hamilton and My Sister, the Serial Killer by Oyinkan Braithwaite. My recent fiction reading highlights include Such a Fun Age by Kiley Reid, Rodham by Curtis Sittenfeld and The Dutch House by Ann Patchett, one of my favourite authors. Other favourites include Chimamanda Ngozi Adichie, Katherine Heiny, Daphne du Maurier, David Nicholls and the incomparable Anne Tyler.

In non-fiction, I look for those same brilliant voices, especially when it comes to memoirs (think Born a Crime by Trevor Noah, The Last Act of Love by Cathy Rentzenbrink and I Never Said I Loved You by Rhik Sammader). I've spent many years worshipping at the altar of Bill Bryson and his adeptness at tackling a broad range of subjects. I enjoy biography, books that tackle big issues in an accessible way and I'm especially keen to seek out books that offer new takes on histories I thought I was familiar with such as Greg Jenner's Dead Famous, a witty history of early celebrity culture.

RT @CWAgencyUK: 💫📚WE'RE HIRING! 📚💫 We're looking for an assistant to join our translation rights team! This is a new entry level role, sal…
Follow @niallharman