book
| Fiction
| 2013
UK & Comm →
Constable & Robinson
(Ed. James Gurbutt)
US & Canada →
St Martin's Press Inc
(Ed. Charles Spicer)

Detective Inspector Kate Simms is on the fast track to nowhere. Five years ago she helped a colleague when she shouldn't have. She's been clawing her way back from a demotion ever since.

Professor Nick Fenimore is a failed genetics student, successful gambler, betting agent, crime scene officer , chemistry graduate, toxicology specialist and one time scientific advisor to the National Crime Faculty. He is the best there is. But five years ago his wife and daughter disappeared and he burnt through NCF resources looking for them. Kicked out of the NCF he's since hidden himself away as a forensics lecturer in Scotland.

In Manchester addicts are turning up dead. Junkies, so who cares? It's a lose/lose case, and Simms' superior is only too pleased to hand it to her. Then a celebrity dies with the same drug in her system and the media gets interested. Another overdose victim shows up, but this time the MO is different. The woman has been systematically beaten and all identifying features removed. The evidence doesn't makes sense and Simms' superiors seem to be obstructing her investigation.

The one person Simms can't afford to associate with is Fenimore. He's the only one who can help.

Everyone Lies teams science, forensics and plot in a fast pace action crime thriller thanks to the skills of the two authors that form the team AD Garrett.
Rights
Translation Rights Sold
German
World
Goldmann Verlag
Media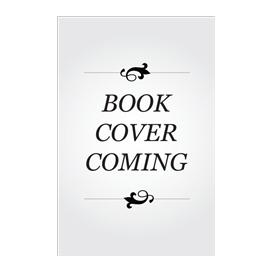 Reviews
Brilliantly melds a deep knowledge of forensic procedures with a riveting story. The subtle twists in Everyone Lies kept me guessing until the end. Fans of Kathy Reichs and Patricia Cornwell are going to love this book!
D.J. McIntosh, author of The Witch of Babylon
A throat-clutcher from page one. Everyone Lies is a pulse pounding thriller, which weaves expertly between evil on the streets and the dark side of police department politics. A.D. Garrett has done for Manchester what The Wire did for Baltimore. And our central characters, Simms and Fennimore, are complex, compelling and just plain marvelous.
Jeffery Deaver
This is thriller writing at its best: prose that's startling in its pace and clarity, characters who come to life immediately and the bonus of knowing that all the forensic details are entirely accurate.
Ann Cleeves
It's always great when the female or male lead has history with someone who might be able to help work out the identity of the killer - Garrett's dialogue is taut and concise and real, and the plot is helped along by the chemistry between Simms and Fennimore. Great stuff.
Books Monthly
Full Review
A gripping rollercoaster of a tale which ranks among the best police procedurals I've read in years.
Mystery Women
What A.D. Garrett doesn't understand about forensic science and its applications isn't worth knowing. Ditto characterisation, plot and pace. A sterling debut.
Mo Hayder
A collaboration between a thriller writer and a forensic scientist produces a police procedural which promises well for the future of the partnership and provides a good read.
Bookbag
A couple of times I thought I'd caught them attempting something which doesn't work in fiction, only to find, a chapter or two later, that I'd been sold a skilful dummy… When I finished it I wanted more.
Promoting Crime blogspot
Full Review
...I was incredibly impressed by this début collaboration between Margaret Murphy and Professor Dave Barclay, with this winning combination of established crime author and forensic scientist proving itself to be an altogether better combination than simply relying on meshing the talents of two authors.
Raven Crime Reads
It makes for a really pulsating and gripping novel from page one until the exciting and gripping end.
Terry Halligan
Euro Crime
Full Review
This gritty British thirller will appeal to fans of Ken Bruen and Val McDermid.
Booklist
The pseudonymous pair who write as Garrett skillfully weave just enough of the crime-solving partners' past and hints about a more hopeful future to add even more suspense to the fast-paced plot.
Kirkus Review
[An] outstanding collaborative début, which balances the intricacies of forensics with the cerebral instincts of crime investigation.
Starred Review
Publishers Weekly
With two unusual protagonists, readers can hope this duo will be brought back for a sequel, and soon.
Auntie M