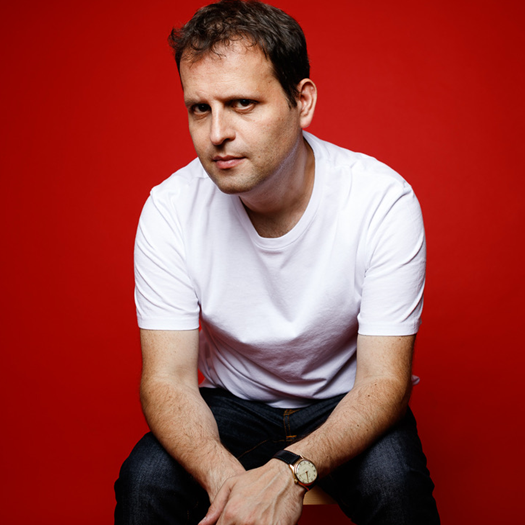 Adam


Kay

Scriptwriter, performer & author.
Adam Kay is an award-winning writer and performer. His debut book, This is Going to Hurt, is a literary sensation: a Sunday Times number one bestseller for a record-smashing nine months, selling over a million copies in the UK and translated into 33 languages (and counting).

It won a record four National Book Awards in 2018 (Book of the Year, Non-Fiction Book of the Year, New Writer of the Year, Zoe Ball Book Club Book of the Year) as well as Sunday Times Humour Book of the Year, Blackwell's Debut Book of the Year, iBooks Book of the Year, two Books Are My Bag Awards including Reader's Choice, and Esquire Magazine's Best Biography Prize.

In 2022, Adam's TV adaptation of This is Going to Hurt for aired on BBC One, with Adam writing all episodes and serving as executive producer. It's been phenomenally well-received.
Twas The Nightshift Before Christmas, Adam's follow up gift title, is packed full of hilarious and heartbreaking stories of those who spend their festive season on the NHS's front line. It was published in October 2019 and went straight in at Number 1 on the Sunday Times Hardback Non-Fiction chart, subsequently alternating between the Number 1 and Number 2 spots throughout the Christmas period and into 2020.
Adam writes extensively for the media, principally for the Sunday Times, where he is a columnist. He is also a hugely experienced television writer and script editor, with credits including Mitchell & Webb, Very British Problems, Mrs Brown's Boys, Crims (co-creator), Mongrels, Up The Women, Bounty Hunters and Child Genius.

He is an "electrifying" (Guardian) live performer, and his sell-out 2018/9 tour of This is Going to Hurt was one of the biggest comedy tours of the year, seen by in excess of 100,000 people, including performances at the Hammersmith Apollo. His new tour for 2022, This is Going to Hurt...More, has just been announced and will feature extracts from his new memoir Undoctored.

He is a frequent voice on Radio 4 and on television is equally at home being sensible (Newsnight, Peston on Sunday, The Big Questions) or less so (The Russell Howard Hour, 8 Out of 10 Cats Does Countdown).

For literary event enquiries, please contact Alex Fane at Fane Productions: alex.fane@faneproductions.com

For all other live apperances and corporate enquiries, please contact Lee Martin at Gag Reflex: lee@gagreflex.co.uk

Painfully funny. The pain and the funniness somehow add up to something entirely good, entirely noble and entirely loveable.
Stephen Fry
on This Is Going To Hurt
'Absolutely packed with facts... Entertaining and highly informative'​
The Daily Mail
on Kay's Anatomy: a complete (and completely disgusting) guide to the human body
As hilarious as it is heartbreaking – and it IS heartbreaking (also hilarious).
Charlie Brooker
on This Is Going To Hurt
Hilarious and heartbreaking - I howled, yelped and occasionally choked with laughter. This book may hurt, but in an important and necessary way.
The Times
on This Is Going To Hurt
Television
Writer & Creator
Sister Pictures
for
BBC One
Director
Alex Winkler and Ben Kellett
Writer
co-written with Dan Swimer
Starring
Elis James
Kadiff Kirwan
Cariad Lloyd
Ricky Champ
Original comedy series about a young man sentenced to two years in a Young Offenders Institution.
Additional Writer
Producer
Morwenna Gordon & Pippa Brown
Starring
Jack Whitehall & Rosie Perez
Comedy action & adventure series starring Jack Whitehall.
Starring
Brendan O'Carroll
Comedy about a loud-mouthed Irish matriarch.
Writer
co-written with Dan Swimer
Starring
Tom Rosenthal
Ryan Sampson
Tom Basden
Comedy series about a group of friends hanging out in Ancient Rome.
Creator
Tom Rosenthal & Naz Osmanoglu
Comedy series about two flatmates trying to entertain themselves.
Starring
Julie Walters
David Tennant
James Corden
Comedians and celebrities talk about the peculiarities of the British psyche.

Starring
Robert Webb
Comedy about a divorcee whose new relationship is threatened by his ex-wife.
Director
Christine Guernon
Nominated for Best Situation Comedy at the Writers Guild Awards 2014.

Starring
Katy Brand
Rufus Jones
Original BBC puppet comedy series.
Theatre
Writer & Performer
Starting with a run at the Edinburgh Fringe, before moving to the Soho Theatre then graduating to a four-month residency at the Garrick Theatre and a UK tour of the country's largest theatres, the absolute sell-out This is Going to Hurt LIVE was one of the most watched comedy shows of the year.

***** 'Blissfully brilliant' - Mail on Sunday
**** 'An artful night of the darkly funny, the impish and the
impassioned' - The Times
Writer & Performer & Presenter
This Is Going To Hurt is a profound and impactful watch, with certain harrowing scenes remaining fresh in your mind days after seeing them portrayed on screen.
Sabrina Barr
Metro on This Is Going To Hurt - Series
'This is Going to Hurt' paints a dark, funny, and shocking picture of life as a doctor.
Sam Haysom
Mashable on This Is Going To Hurt - Series