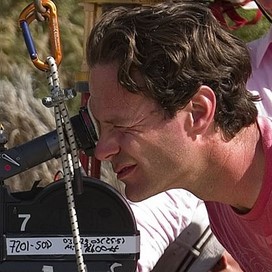 Film
Writer & Director & Producer
Writer & Director
Producer
Jessica Ludgrove, John Battsek (Exec. producer)
Produced with Oscar winning producers Passion Pictures (One Day in September) and ABC Australia. Stop at Nothing explores Lance Armstrong's Faustian pact with performance enhancing drugs and examines how the attempt to keep his secret from the world destroyed long-standing friendships, the faith of millions of supporters, and ultimately, the man himself.
Writer
First three years of Putin's Presidency
Annapurna Productions
Page 1
In development
Producer
Andrew Rona, Pierre Morel, Renee Tab, Chris Tuffin
A veteran assassin becomes the target when he is hired by a rogue CIA outfit.
Studio Canal
The Picture Company and Sentient Entertainment
Producer
Michael Shamberg, Pierre-Ange La Pogam
A young American on vacation in Europe falls in love with handsome stranger, only to find he is not the man she thought. On the run from government agents and European gangsters, she's forced to trust the man who betrayed her.
Double Feature and Stone Angels
Producer
Maria Faillace, Joel Silver
A CIA agent's attempts to re-invent herself in the expat community of a European capital are derailed when her past catches up with her.
Set against the backdrop of Sigmund Freud's only visit to the United States in 1909 the film tells the story of a detective who uncovers a trail of sadistic murders concealed beneath the surface of New York's high-society and is forced to confront the darkest recesses of the human mind. An adaptation of best-selling book by Jed Rubenfeld.
Warner Brothers
Spring Creek
In development
Florida, 1986. An undercover agent goes deep undercover to expose the powerful men behind the international drugs trade. Adaptation of the book by Robert Mazur
2929 Entertainment
In development
Hermitage Capital Management
In development