And She Was was nominated for the best original paperback thriller by the International Thriller Writers Association.
Brenna suffers from hyperthymestic syndrome, a rare neurological disorder which gives those who suffer from it perfect autobiographical memory. Triggered by the years-ago disappearance of her older sister, the disorder forces Brenna to remember every moment that's happened since in precise, visceral detail - the good, the bad, the mundane and the tragic. Yet the one event she wants desperately to remember – and solve - grows foggier and foggier in her mind.
In
And She Was
, a woman's disappearance intersects with a missing child case Brenna investigated eleven years ago – in which 6-year-old Iris Neff walked away from a Labor Day barbecue, never to be seen again. When Brenna is called upon to investigate the disappearance of Carol Wentz, 51, she learns that Carol – like herself – had been secretly obsessed with tracking down Iris, and may indeed have found her.
Reliving life-changing and deeply upsetting memories, Brenna discovers myriad ties between Carol, Iris and other residents of the Westchester County town where they live – and uncovers a shocking web of murder and deception that stretches back more than a decade.
.
Rights
Liz Dennis manages the translation rights for And She Was
Translation Rights Sold
Dutch
World
Uitgeverij de Boekerij
German
World
Ullstein Buchverlage
Media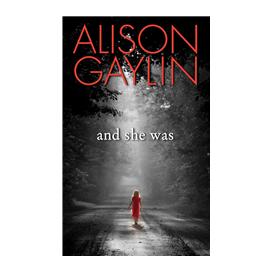 Reviews
Laura Lippman, New York Times bestseller

And She Was is a deftly plotted, completely involving novel with one of the most memorable protagonists to come along in years.
Laura Lippman, New York Times bestseller
Full Review
Jump on to the series now, so you won't have to catch up later.
Joe Hartlaub
Bookreporter
Full Review
A moody, densely layered mystery whose emotional notes are as affecting as the plot points are enthralling... a model of superb narrative craft.
LA Review of Books
Brenna Spector is a most extraordinary sleuth with an endearing blend of eccentricity and vulnerability.
Iron Mountain Daily News
Gaylin pulls the readers in with colorful characters... and a story that keeps you turning the pages.
Charlotte Observer
Gaylin does a masterful job of building steady suspense with an exceptionally complex case that could have gotten away from a less gifted writer. And She Was received strong advance praise from three of our best crime novelists — Lee Child, Harlan Coben and Laura Lippman — and you only have to read a few pages to see why they've raved about the book. It's a terrific start to a new series.
Joe Meyers
Hearst Media Group