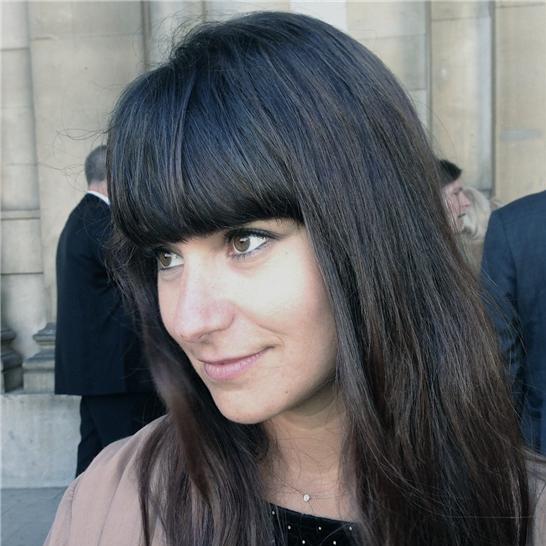 Amelia is a half Iranian, half English writer/director who grew up in Leeds but now lives in London. She's currently developing her debut feature film with BBC Films and Parkville pictures.
Her last short 'Night Out' had a string of success, winning best short film at Leeds International Film Festival, had its
premiere at the BFI London Film Festival, was long listed for a BIFA award and nominated for the London Critics' Circle award, amongst others.
Her first short 'Don't Blame Us Cos We're Famous!' had its UK premiere at the London Short Film Festival before going on to win Best UK short at the East End Film Festival, and it catapulted her into the commercials world where she won a spot for VW, directing 3 branded films for their Motability campaign. They went on to screen at Cannes Lions, and were nominated at Campaign Big Award.
Prior to writing/ directing, Amelia cut her teeth in a variety of positions that span running at Working Title Films, shadowing Stephen Daldry in the early stages of 'Billy Elliot: The Musical', interning in the development department at Mirage enterprises, assisting Anthony Minghella and Carolyn Choa on 'Madame Butterfly', Video Assist on 'Breaking and Entering' (Anthony
Minghella), assistant to Simon McBurney on 'A Disappearing Number' (Complicite).

As a casting assistant Amelia worked with leading casting directors such as Susie Figgis, Lucinda Syson and Priscilla John, working with directors like Tim Burton, Mike Newell, Garth Jennings and Fernando Meirelles.
Film
Writer & Director
Parkville Pictures/BBC Films
In development
Producer
Harry Starkey-Midha & Helen Dulay
Director
Starring
Tom Greaves
Mockumentary about a British pornstar
Writer
Christina Carty & Marina Niel
Starring
Christina Carty
Tom Greaves
Marina Niel
Short film about two friends entering a talent contest
Writer
Christina Carty & Marina Niel
Short film about two friends who refuse to grow up until one meets a new boyfriend
Producer
Olivier Kaempfer
Starring
Paul Brannigan
Juliet Oldfield
Director & Producer
Experimental documentary shortlisted for MY WINNIPEG, Channel 4, 3 Minute Wonder Competition
Television
Director
Producer
Daphnee Hocquard
Writer
Christina Carty & Marina Niel
Ten part comedy web series about two friends