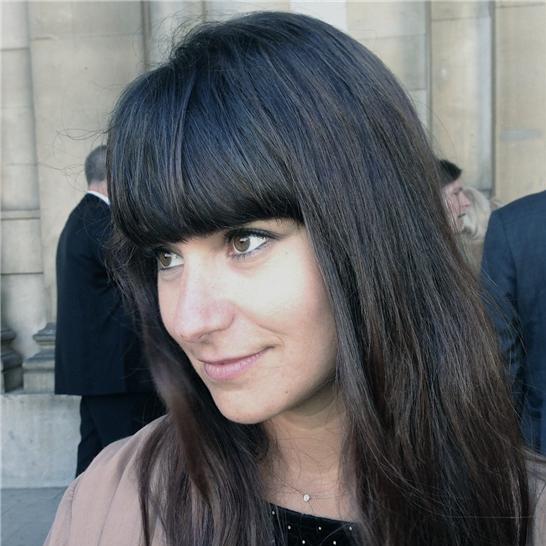 Amelia recently won the London Calling award for best short film for her short film Night Out.
She's a Leeds-born writer and director and after a career in casting for renowned feature film directors, Amelia decided that her true passion lay in directing.
Her first short Don't Blame Us Cos We're Famous! had its UK premier at the London Short Film Festival, before going on to win Best UK Short at the 2015 East End Film Festival. The film starring Scottish BAFTA winner Paul Brannigan and Juliet Oldfield, was written by Jules Bishop, and produced by Olivier Kaempfer of BAFTA nominated Parkville Pictures.
Amelia was selected to participate in the 2016 WFTV mentoring scheme and was awarded a diversity skill set fund to attend the NFTS Directors Series in 2015.
Her three branded short films for Volkswagen screened at Cannes Lions 2017 and were nominated for an award at the Campaign Big Awards 2017.
Amelia started her career in production- running for companies like Working Title Films, Blueprint Pictures and shadowing Stephen Daldry during the rehearsals of Billy Elliot the Musical.
She then moved to Anthony Minghella and Sydney Pollack's production company Mirage Enterprises where she cut her teeth working as a development intern, as the video assist on Breaking and Entering and then assisting Anthony Minghella and Carolyn Choa on their opera debut Madam Butterfly. Other director's assistant work includes working with Simon McBurney/ Complicite on A Disappearing Number and with Marianne Eillot on Alice.

Film
Writer & Director
Director
Starring
Tom Greaves
Mockumentary about a British pornstar
Writer
Christina Carty & Marina Niel
Starring
Christina Carty
Tom Greaves
Marina Niel
Short film about two friends entering a talent contest
Writer
Christina Carty & Marina Niel
Short film about two friends who refuse to grow up until one meets a new boyfriend
Producer
Olivier Kaempfer
Starring
Paul Brannigan
Juliet Oldfield
Director & Producer
Experimental documentary shortlisted for MY WINNIPEG, Channel 4, 3 Minute Wonder Competition
Television
Director
Producer
Daphnee Hocquard
Writer
Christina Carty & Marina Niel
Ten part comedy web series about two friends