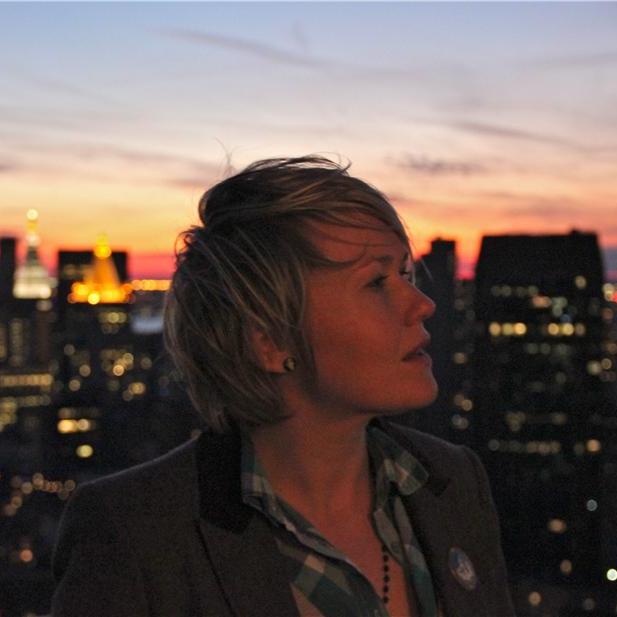 Amy


Conroy

Playwright and writer for radio
Amy founded HotForTheatre and wrote their debut show I ♥ Alice ♥ I, which premiered in ABSOLUT Dublin Fringe Festival 2010, winning her the Fishamble NewWriting Award.
Her second show, Eternal Rising of the Sun, won the Best Female Performer Award when it premiered at ABSOLUT Dublin Fringe Festival 2012. Her performance as Gina Devine in Eternal Rising of the Sun earned her a nomination for Best Actress in the Irish Times Theatre Awards 2011.
Amy's show Break, produced by HotForTheatre in association with Dublin Fringe Festival, premiered at the Dublin Theatre Festival in 2013.
Amy also writes for radio; her play, Hold This, transmitted on RTE Radio1 in 2011.
She is currently under commission from the Abbey Theatre.
Theatre
Writer
Producer
HotForTheatre / Galway International Arts Festival
Director
Caitriona McLaughlin
Starring
Clare Barrett
Elayne Harrington
Damian Kearney
New play set in a school staffroom
Project Arts Centre, Dublin Fringe
Starring
Amy Conroy
Play about the redemptive power of dance
Starring
Clare Barrett
Play about two women coming out
Radio
Writer
Starring
Clare Barrett
Louis Lovett
Niamh McGrath
Radio play about a wedding