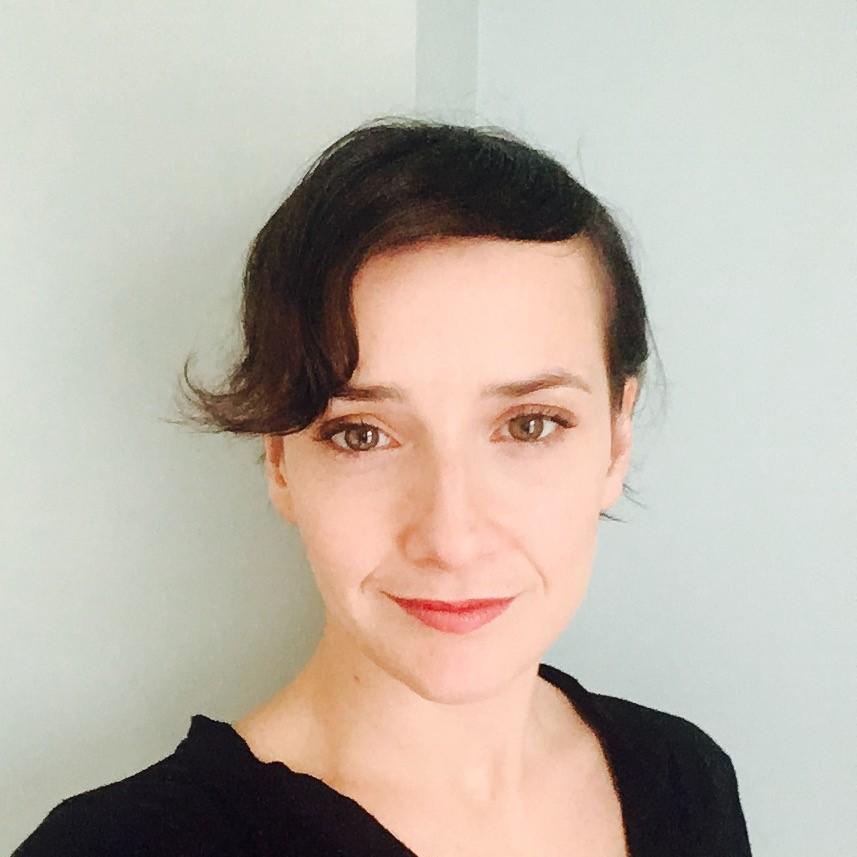 TV
Director
Set in early 19th-century London. Frannie, a slave-turned-servant from Jamaica, finds herself accused of the brutal murder of her master and mistress.

Starring
Charlie Heaton
Malin Åkerman
Anthology series set fifteen years in the future, when the company Soul Connex has developed a test that can determine the person you were most meant to love with one hundred percent accuracy.

Producer
Rebecca Ferguson
Starring
Sophie Cookson
Ellie Bamber
James Norton
A fresh look at one of the most infamous British stories of the 20th century: the Profumo Affair.



Producer
Madonna Baptiste
Writer
Danny Brocklehurst
Starring
Christopher Eccleston
Paula Malcomson
Drama which explores the messy realities of parenthood, marriage and what happens when a mother switches the reset button on her life.

Red Production Company
for
BBC One
Starring
Synnove Karlsen
Aisling Franciosi
Louise Brealey
Six-part thriller for BBC Studios. In the first year of university, two childhood best friends find themselves drawn into an elite clique.

Balloon
for
BBC Three,
BBC One
Creator
Matt Evans & Colin O'Donnell
Writer
Daragh Carville & Susie Farrell
Starring
Ryan McParland
Dermot Murphy
Stirling Television
for
BBC Northern Ireland
Creator
Matt Evans & Colin O'Donnell
Starring
Jane Austen
Ryan McPartland
Kerr Logan
Six young people striving for answers as they move from youth to adulthood.
Stirling Television
for
BBC Northern Ireland
Starring
Jessica Lester
Lucy Cohu
Celia Imrie
Half-hour drama for Channel 4's Coming Up scheme.
Touchpaper Television
for
Channel Four
Film
Director
The Party
Nomination: Best Short Film - BAFTA 2017; Nomination:Best European Short Film - European Film Award 2017
Short Film
Producer
Farah Abushwesha, Emmet Fleming
Starring
Anthony Boyle
Niall McNamee
Eileen O'Higgins
Short film funded through the Irish Film Board After '16 scheme commemorating, celebrating and ruminating on 1916 and the events of Easter Sunday.
Isla is eighteen years old. She lives on a farm with her father and four siblings. Once, when no one was looking, she went running in the rain. She has never seen the sun
Writer & Director
Starring
Luke Trebilcock
Bella Turner
A grungy, reckless young father neglects his baby son, until musical inspiration suddenly strikes.
National Film & Television School
The Flyer
Best First-Time Performance: BAFTA Scotland Awards, 2008
Producer
Julie Macintosh, Graham Fitzpatrick
Starring
Aleksandra Kocela
Chris Somerville
Polish student Anna struggles to save her long-distance relationship with childhood sweetheart Pawel.
Starring
Florence Hall
Scott Hazell
A young woman journeys to meet her boyfriend on his release from prison, and to seek forgiveness.
National Film & Television School
For Megan
Best Student Film, London Short Film Festival 2012
Starring
Simon Howells
Melissa McEwen
Jealous schoolgirl Rachel follows her best friend into unknown territory and soon finds herself out of her depth.
National Film & Television School