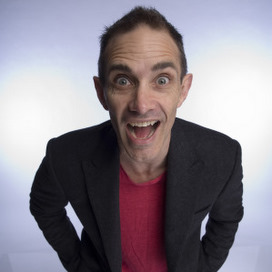 Andy


Griffiths

Children's novelist
Curtis Brown Australia

Andy Griffiths' books have won numerous children's choice awards in Australia. His fourth book in the Just! Series, Just Disgusting topped both the children's and adult's bestseller lists when it was released in Australia and the first "Bum Book" The Day My Bum Went Psycho debuted at number eight on The New York Times children's bestseller list.

Andy and illustrator Terry Denton are a creative partnership that began with Just Tricking! in 1997 and now extends to eight Just books with more than a million copies sold, the award-winning The Bad Book, the off-the-wall success of The Cat on the Mat is Flat and the bestselling The Very Bad Book, and the Schooling Around series. He has also collaborated on Just Macbeth!, a stage production, with Bell Shakespeare Company, which was published in book form in late 2009.

Andy's latest work is the international bestselling and award-winning Treehouse series, which in total has sold more than 4 million copies since being first published in 2011.

Over the last 15 years Andy's books have been New York Times bestsellers, won more than 50 children's choice awards, been adapted as a television cartoon series and sold more than 5 million copies worldwide.
Mr Griffiths' work is both witty and fantastical, with a dark edge not dissimilar to Roald Dahl, The New York Times Book Review
Yes, there's more. Andy and Terry have been hammering and clamoring and creating a bigger and even better (if that's at all possible) treehouse...What ensues is typical Griffiths/ Denton mania of laugh-out-loud proportions, and I have to say this really is my favourite Treehouse book yet.

Kid's Book Review on The 39-Storey Treehouse
With trademark wit, humour and silliness Andy pens a great tale.

My Book Corner on The 26-Storey Treehouse