Longlisted for the Andrew Carnegie Medal for Excellence

book
| Fiction
| Sep 2016
US & Canada →
HarperCollins
(Ed. Jonathan Burnham)
UK & Comm →
Bloomsbury Publishing
One of Buzzfeed's 21 Incredible New Book You Should Read This Fall
The acclaimed, bestselling author—winner of the PEN/Faulkner Award and the Orange Prize—tells the enthralling story of how an unexpected romantic encounter irrevocably changes two families' lives.
One Sunday afternoon in Southern California, Bert Cousins shows up at Franny Keating's christening party uninvited. Before evening falls, he has kissed Franny's mother, Beverly—thus setting in motion the dissolution of their marriages and the joining of two families.
Spanning five decades, Commonwealth explores how this chance encounter reverberates through the lives of the four parents and six children involved. Spending summers together in Virginia, the Keating and Cousins children forge a lasting bond that is based on a shared disillusionment with their parents and the strange and genuine affection that grows up between them.

When, in her twenties, Franny begins an affair with the legendary author Leon Posen and tells him about her family, the story of her siblings is no longer hers to control. Their childhood becomes the basis for his wildly successful book, ultimately forcing them to come to terms with their losses, their guilt, and the deeply loyal connection they feel for one another.

Told with equal measures of humor and heartbreak, Commonwealth is a meditation on inspiration, interpretation, and the ownership of stories. It is a brilliant and tender tale of the far-reaching ties of love and responsibility that bind us together.

Rights
Audio Rights
Available
The audio rights are handled by HarperCollins.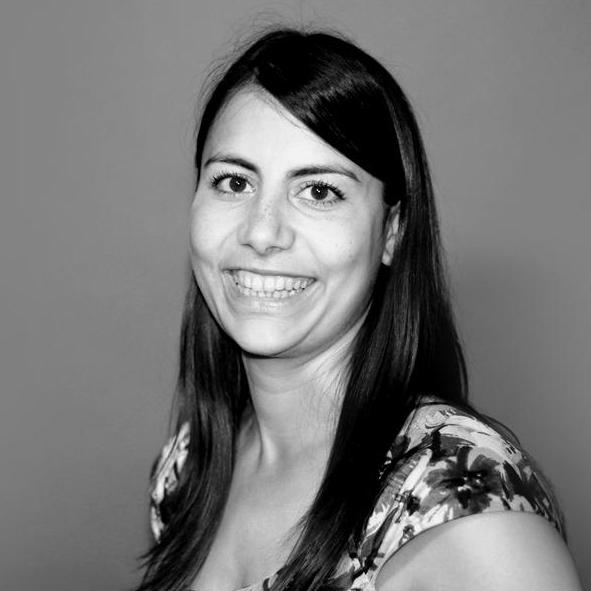 Sophie Baker manages the translation rights for Commonwealth
Film Rights
Available
Contact Daniel Kirschen for more information
Translation Rights Sold
Chinese Complex
World
Chi Ming Publishing Company
Chinese Simple
Mainland China
Beijing Mediatime Books
Czech
World
Argo Publishers
Dutch
World
Uitgeverij De Bezige Bij
Estonian
World
Eram Books
French
World
Editions Actes Sud
German
World
Berlin Verlag
Hebrew
World
Am Oved Publishers
Italian
World
Ponte Alle Grazie SpA
Japanese
World
Hayakawa Publishing Inc
Korean
World
Munhakdongne
Lithuanian
World
Baltos Lankos
Polish
World
Wydawniczy Znak
Portuguese
World
Grupo Almedina
Spanish
World
Alianza Editorial
Ukrainian
World
Family Leisure Club
Reviews
Commonwealth is a great novel about small moments … Patchett is brilliant at observing those tiny inflections of behaviour that give away so much. She is one of those rare writers, like Anne Enright or Anne Tyler, who is able to convey poignancy and humour in the space of a single sentence… Commonwealth is written with wisdom, concision and compassion. Reading it leaves you understanding just that little bit more what it is to be human
Elizabeth Day
Irish Times
It's hard to imagine better execution than Patchett's. Moving effortlessly among her people and their pasts, she devotes attention as lovingly to a character whose life in this story spans two paragraphs as she does to Franny, the book's linchpin.

Time Magazine
Her wisdom and her kindness shine through. These are qualities that permeate this family story, an emotionally complex journey taking place over the course of five decades… in the end this is simply a compelling novel, full of characters who ring true. They suffer, they despair; and they discover that hope can be found in the most unlikely places. If wisdom and kindness win out, it's not because the path that leads to either is an easy one

Erica Wagner
Financial Times
The prose is lean and inviting, but the constant shifts in point of view, the peripatetic chronology, and the ever growing cast of characters will keep you on your toes. A satisfying meat-and-potatoes domestic novel from one of our finest writers.
Kirkus
A funny, sad, and ultimately heart-wrenching family portrait... Patchett elegantly manages a varied cast of characters as alliances and animosities ebb and flow, cross-country and over time... at her peak in humor, humanity, and understanding people in challenging situations.
Publishers Weekly (starred review)
Full Review
Told with great sympathy and even greater wit - it should be said that Commonwealth is very funny indeed - this is a book to savour.
The Lady
She achieves the great novel of American domestic life with a spare hand and a demotic prose that seems to come from the mouths of her characters, even when they aren't speaking... This novel convinces me she's wiping the floor with her heftier competitors.
Linda Grant
Daily Telegraph
A beautifully written novel about the importance of family and how bonds, once made, are not easily broken.
The Bookseller
Commonwealth is an engaging novel that draws you in with sharp observation, a gin-fuelled plot written in beautiful prose and convincing dialogue. You'll miss the characters once it's over.
Susannah Butter
Evening Standard
Patchett moves through the gears very smoothly, from sexual attraction to disease and violent death. Exciting, and also poignant.
i
An engaging family portrait, tracing the lives of six stepsiblings over half a century.

The New York Times
A portrait of tragedy and its repercussions is deftly done... The opening scene... is a faultless set piece that leaves you enveloped in that gin-soaked, fuzzy-headed LA Sunday afternoon, at a party where half the guests are armed.
Siobhan Murphy
The Times
Patchett is a writer of exceptional talent, and this is one of her best yet.
Good Housekeeping
Commonwealth is an outstanding novel... The opening is a show stopper... Patchett is a pleasure to read: there is a no-fuss casualness to the prose that is only possible when a writer is in control of every word and she is master of her art.
Kate Kellaway
The Observer
On a purely sentence level, Patchett is a delight. The novel's tone is wonderfully matter-of-fact and wry, especially when the characters are at their most vindictive


Readings
A novel shaped like a nautilus shell, spiralling around on itself with elegance and undetectable symmetry... Big on ideas, Commonwealth is equally big-hearted, told with wise tenderness and flashes of humor.
Caroline Baum
Booktopia
From the mesmerising first chapter to the final page, Ann Patchett's new novel is utterly brilliant
Eithne Farry
Sunday Express
An absorbing, brilliantly observed novel.
Fanny Blake
Woman & Home
From the mesmerising first chapter to the final page, Ann Patchett's new novel is utterly brilliant.

Sunday Express
An absorbing, brilliantly observed novel.

Woman and Home
A funny, sad, and heart-wrenching family portrait: a collage of parents, children, stepchildren, siblings and stepsiblings, showing how alliances and animosities ebb and flow over time, and how a fatal accident changes the family for good.
Publishers Weekly
Patchett elegantly manages a varied cast of characters as alliances and animosities ebb and flow, cross-country and over time. Scenes of Franny and Leo in the Hamptons and Holly and Teresa at a Zen meditation center show her at her peak in humor, humanity, and understanding people in challenging situations.
Kirkus (starred review)
Full Review
An exhilarating and beautifully crafted dissection of an extended family.
Craig Brown
Mail on Sunday
Sharply observed, ripe with humour… The combination of lightness, warmth and remarkable incisiveness creates a novel that is life-affirming and compulsively readable.

Francesca Angelini
Sunday Times
Patchett writes excellently and seemingly artlessly…what emerges instead is the captivating music of life's random, relentless pulse.

Claire Allfree
Daily Mail
Patchett invites a political perspective on appropriation, with a light and unobtrusive touch… Bonds formed in childhood continue to unite them in adult life and enable them to promote forgiveness and reconciliation among the older generation, a redemptive turn that gives the novel its ultimate power.

Times Literary Supplement
Rich and engrossing... her observations about people and life are insightful; and her underlying tone is one of compassion and amusement.
Curtis Sittenfeld
New York Times Book Review