The Nine Lives Of Tomas Katz
Winner of Evening Standard Best Newcomer Award
film


Producer

Caroline Hewitt

Starring
Tom Fisher
Toby Jones
Will Keen

Distributor E.D.Distribution Production Company G2 Films
The last day of creation. A stranger arrives in London. No one knows who he is or where he has come from. By the time he leaves, the entire universe will have been erased...
In his avant-garde comedy about the Apocalypse, Ben Hopkins draws on a range of references and influences including Monty Python, Derek Jarman and German expressionism to present a unique brand of left-field humour, spiritual beauty and spectral horror.
The 89 minute black and white feature film, co-written and directed by Ben and produced by Caroline Hewitt for Geiβendörfer Films/G2, was the winner of Evening Standard Best Newcomer Award, winner of Best Director at the Fantasporto Festival, winner of Special Jury Prize at the International Science Fiction Festival, Nantes, and received an Honourable Mention at the Edinburgh Film Festival.
Media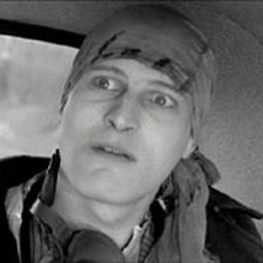 Reviews
Handsomely shot in black and white, there's evidence here of a fertile cinematic imagination on the part of Hopkins...
Film4.com
What makes Ben Hopkins' film more than merely eccentrically interesting is the extraordinary array of cinematic techniques he brings to it...
George Perry
BBC