Haiti's Killer Quake: Why It Happened
tv


Producer

William Hiklin, David Hunt & Rachel Scarrott

Starring

Production Company Pioneer Productions
Following the earthquake that shook the Caribbean nation of Haiti on the 12th of January 2010, experts including Bill McGuire explore the geological causes of the devastating quake and the lessons that can be derived from the rubble with regard to building construction.
Using 3D graphics and location footage to pick apart the mechanics of the quake itself the documentary explored the tectonic forces that led to the quake and sparked the ensuing devastation that could become the biggest humanitarian crisis of the past decade.
Though the catalyst for the huge death toll in Haiti, ultimately an earthquake in itself does not kill people; buildings do. The programme thus examines how better construction and less overcrowding in urban areas could have saved lives. This issue is of paramount importance as geologists predict that Haiti's was just one of many tremors that will hit the Caribbean over the next 40 years.
Media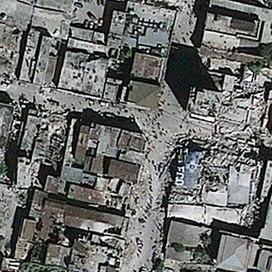 Reviews
It's a truism that earthquakes don't kill people — buildings do.
The Times