Horizon, multiple episodes
tv


Producer

Bettina Lerner

Director

Mark Hedgecoe

Starring
Professor Stanley Ambrose
Professor Bill Bonnichsen
Professor Robert Christiansen
Professor Henry Harpending

Production Company BBC Television
Bill presented a series of documentaries on specialist topics from the least-understood of natural phenomena in the world: supervolcanoes, to the geological time-bombs that are mega-tsunamis.

Further investigations included 'The Big Chill', which examined the possibility that even the British summer could be a thing of the past as scientists predict that Britain could be heading for a climate like Alaska's. Meanwhile 'Volcano Hell' looked at the progress made by scientists facing the challenge of predicting major eruptions before they can unleash widespread devastation and claim lives on a massive scale.
Media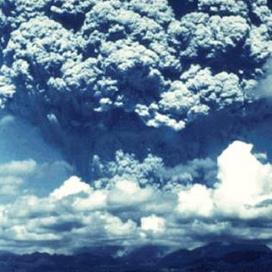 Reviews
You can try diverting an asteroid. But there is nothing at all you can do about a supervolcano.
Bill McGuire