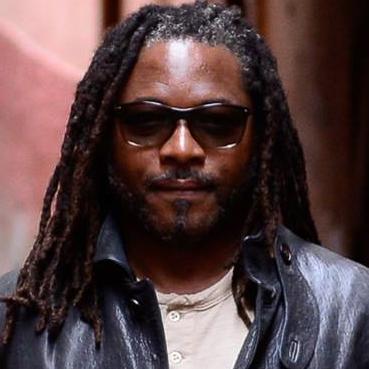 Biyi


Bandele

Writer and director for film, television and theatre
Biyi Bandele is the director of feature film Half of a Yellow Sun (2013), based on the novel by Chimamanda Ngozi Adichie and starring Thandie Newton, Chiwetel Ejiofor, and John Boyega for which he also wrote the screenplay. His television work includes Not Even God is Wise Enough, a BBC2 drama directed by Danny Boyle in 1994, and Bad Boys (BBC 2, 1996) starring Clive Owen. He wrote and directed two seasons of the MTV series Shuga.
Born in 1967 to Yoruba parents in Kafanchan, northern Nigeria. Biyi Bandele left his parents' house at age 14 to earn his living doing odd jobs, while also going to school and writing his first novel. From 1987-1990 he studied Drama at the University of Ile-Ife, where his play Rain won him a scholarship that brought him to the UK, which he has called home ever since. His plays have been staged at the Royal Court Theatre and have been performed by the Royal Shakespeare Company. In 1997, he adapted Chinua Achebe's Things Fall Apart for the stage, to international critical acclaim, and in 1999 wrote a new adaptation of Aphra Behn's Oroonoko. He was Judith E. Wilson Fellow at Churchill College, Cambridge from 2000-2002, and Royal Literary Fund Resident Playwright at Bush Theatre from 2002-2003. Bandele's first and second novels, The Man Who Came In From The Back of Beyond and The Sympathetic Undertaker and Other Dreams, were published in 1991 and were followed in 1999 by The Street and, in 2007, by Burma Boy, which has been translated into several languages.
His second feature Fifty, had its world premiere at the BFI London Film Festival in 2015. He recently directed and co-produced BBC feature documentary Fela. He is currently writing and directing an adaptation of Wole Soyinka's Death and The King's Horseman for Netflix.
Film
Director & Producer
Writer & Director
Ebony Life Broadcaster

Netflix
Adaptation of the Wole Soyinka's prison memoirs
In Lagos, Nigeria, four successful women on the verge of 50 take stock of their lives and loves over the course of one week.

Starring
Thandie Newton
Chiwetel Ejiofor
John Boyega
Adaptation of the novel by Chimamanda Ngozi Adichie




Producer
Television
Director & Co-writer
Co-writer/Director on seasons 3 & 4
MTV drama that follows the lives of a group of young people in Nairobi, Kenya
Director
Theatre
Writer
New Commission
Birmingham Repertory Theatre

Gate Theatre (transferred to Bush Theatre)
Talawa Theatre Company, Cochrane Theatre, 1994
Royal Court Theatre (At the Tabernacle)
Writer & Director
Tricycle Theatre, 2001/Lyric Hammersmith, 2006
Royal Shakespeare Company
Radio
Writer
Broadcaster
BBC World Service