film
Role Neil Production Company Bwark
Blake once again plays Neil Sutherland, the dopey member of the geeky gang of sixth-form social misfits. Having finished their A Levels and left school, the foursome head to Malia in Crete on holiday, where, alongside a string of mortifying mishaps, they meet four prospective holiday romances.
Media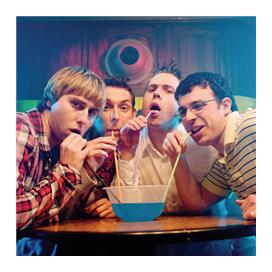 Reviews
Already reducing multiplexes across the land to doubled-over hysterics, The Inbetweeners Movie will be an enormous hit.
Tim Robey
The Telegraph