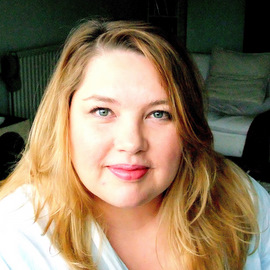 Bridget


Deane

Writer for television, film, radio and theatre
Bridget is a scriptwriter who has worked across TV, film and theatre.
Her play I Am Legend, commissioned by Live Theatre as part of the 'Boys on the Edge Season' was described as "powerful and ultimately tragic" and her award winning short film, The Ball, has been shown at various festivals and made the BAFTA 2012 long-list. She currently has an original comedy in development with Hat Trick Productions.
Before becoming a writer, Bridget worked for ten years as a BAFTA award-winning producer/director of network documentaries, both in the UK & US.
Television
Writer & Creator
Scattered Pictures
In development
Scattered Pictures
In development
Original comedy under option
Theatre
Writer
Starring
Sheila Platt
Comic fantasy monolgue exploring relationships and sensuality
Starring
Claude Close
Roy North
Judi Earl
Comic play about two aging ballroom dance hosts working on a low budget cruise ship
Starring
Louise Dearden
Tracey Gillman
Michelle Newell
Poignant, dark comic tale set in an antenatal class
Starring
Vicky Elliot
Donald McBride
Mini play for season about modern Britain
Starring
Matt Doherty
Dark comic monologue commissioned as part of the Boy's on the Edge Season
Radio
Writer
Broadcaster
BBC Radio 3 Free Thinking Festival 2011