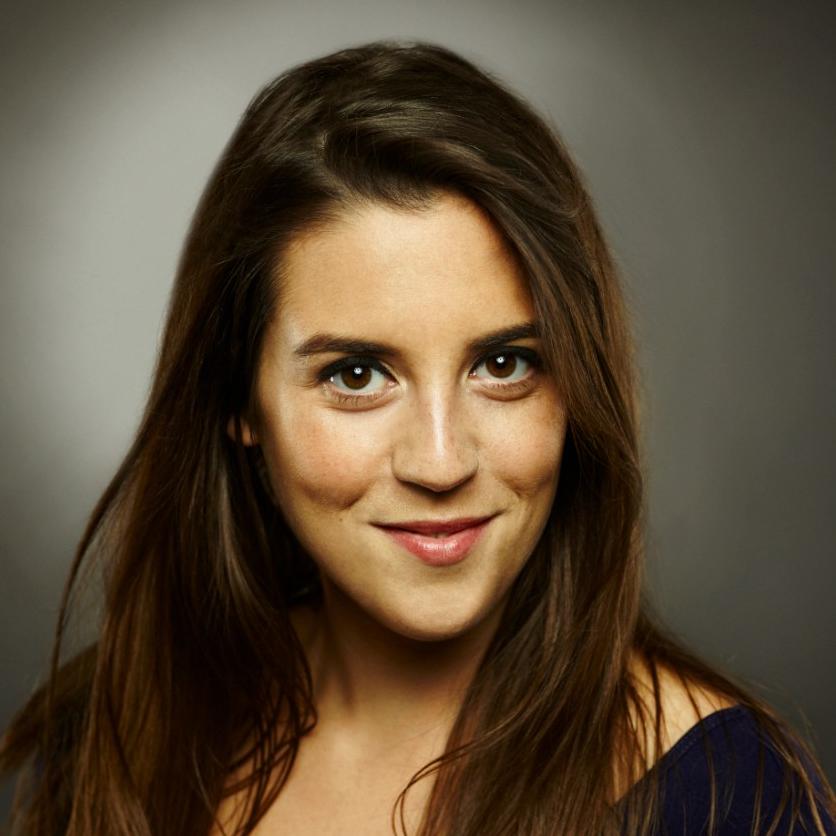 Camille is a writer, comedy performer and actress who recently starred in Sky One's Cinderella: After Ever After alongside Celia Imrie and Sian Gibson. She also played the leading role of Nikki in both series of critically lauded improvised sitcom, Lee and Dean for Channel 4.
Camille recently hosted the CBBC show A Week to Beat the World and has also been seen in Absolutely Fabulous, BBC1's comedy drama Truckers, Matt Lucas' silent comedy Pompidou and Gittins for C4, to highlight some of her favourites.
Camille is one third of comedy sketch group Birthday Girls, whose podcast Birthday Girls House Party was nominated for best comedy at the British Podcast Awards in 2019.
Camille writes for various children's TV shows including Children's BAFTA nominated sketch show Gigglebiz, Thomas
the Tank Engine, and Scrambled! for CITV, to name a few.
Camille has a high level of improv training with Monkey Toast UK and has used these skills in entertainment shows like ITV's Ant and Dec's Saturday Night Takeaway, and BBC1's Ready or Not.
Her theatre credits include Outings, (a collection of monologues about coming out), and an adaptation of Gogol's Marriage, both among a comedic ensemble cast and whose productions first started at the Edinburgh Fringe Festival, with Outings culminating in a UK wide tour.
She is currently living in London and developing various TV, film and theatre scripts.