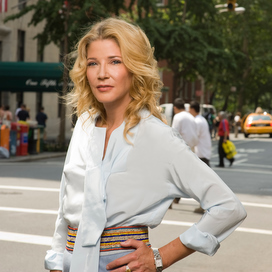 Candace


Bushnell

Novelist
Candace Bushnell is the critically acclaimed, international bestselling novelist whose first book, Sex and the City, published in 1996, was the basis for the HBO hit series. Bushnell captured the country's attention with Sex and the City by breaking down the bedroom doors of New York City's rich and beautiful to expose true contemporary stories of sex, love and relationships.

Through her books and television series, Bushnell's work has influenced and defined two generations of women. She is the winner of the 2006 Matrix Award for books, and a recipient of the Albert Einstein Spirit of Achievement Award.

Candace grew up in Connecticut and attended Rice University and New York University. She currently resides in Manhattan.