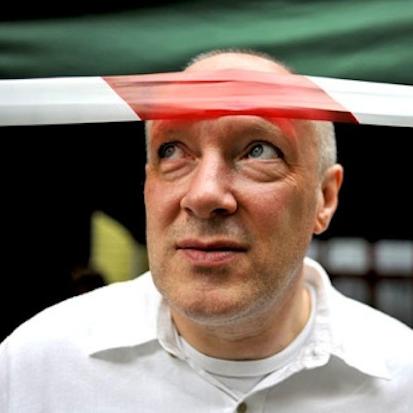 TV
Writer & Creator
Producer
Peter Bouckaert / Gunter Schmid
Starring
Wouter Hendrickx
Liesa Van der Aa
Tom Dewispelaere
Mieke De Groote
Series 2 of the hit Belgian TV series.
Eyeworks Film & TV Drama
for
VTM
Producer
Peter Bouckaert, Gunter Schmid
Starring
Wouter Hendrickx
Liesa Van der Aa
Tom Dewispelaere
Mieke De Groote
After a virus outbreak in the center of Antwerp the government decides to lock the people who might be affected by placing a wall around the infected zone.
Eyeworks Film & TV Drama
for
VTM
Company Pictures
In development
Drama about the art business.
Amusement Park Film
In development
Writer
Creator
Gareth Evans & Matt Flannery
Producer
Jane Featherstone (Exec Producer)
Starring
Joe Cole
Action crime drama depicting a contemporary London that has been ripped apart by the violent, destructive power struggles of international criminal organisations
Pulse Films / Sister Pictures
for
HBO,
SKY Atlantic
Writer
Carl Joos, Charles De Weerdt, Geert Vermeulen
Starring
Lize Feryn
Wietse Tanghe
Matthieu Sys
Barbara Sarafian
Sven Mattke
A 10-part series telling the story of the Boesman family during World War I.
Menuet Producties
for
VRT
Film
Writer
Feature film set during World War II.
Starring
Marie Vinck
Geert Van Rampelberg
Eriq Ebouaney
Sequel to The Treatment. Based on the novel by Mo Hayder.


Producer
Hilde De Laere, Rachel van Bommel
Starring
Adam Godley
Saskia Reeves
Koen De Bouw
Truus de Boer
The Belgian Prime Minister is kidnapped. If he wants to be released, he must murder the American President
Starring
Geert Van Rampelberg
Ina Geerts
Johan van Assche
Laura Verlinden
A crime-thriller based on the novel by Mo Hayder.
Peccadillo Pictures
Eyeworks Film & TV Drama
Director
Felix van Groeningen
Starring
Johan Heldenbergh
Veerle Baetens
Nell Cattrysse
Geert Van Rampelberg
The loss of their young daughter threatens to destroy the love and faith of two married musicians
Tribeca Film
Menuet Producties
Belgian thriller otherwise known as De Zaak Alzheimer.
Remade into the 2022 film Memory, starring Liam Neeson, Monica Bellucci, and Guy Pearce.