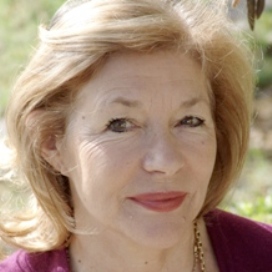 Carol


Drinkwater

Non-fiction writer and novelist
Carol Drinkwater is a multi-award winning actress who is best known for her portrayal of Helen Herriot in the BBC television series, All Creatures Great and Small.
Carol is the author of over twenty books, both fiction and non-fiction, and has achieved bestselling status (over a million copies sold worldwide) with her series of memoirs set on an olive farm in the south of France.
Carol created a series of five documentary films inspired by her two Mediterranean travel books, The Olive Route and The Olive Tree. The films were delivered in February 2013 and have been broadcast on several international networks.

Her novel, The Forgotten Summer, was published in the UK in February 2016. Her latest novel The Lost Girl was published by Michael Joseph in June 2017.

Carol is the author of four Kindle Singles: Hotel Paradise and The Girl in Room 14 which both reached number one in the UK and the US, and most recently, A Simple Act of Kindness and The Love of a Stranger, published in 2017.
RT @TripFiction: Author @elizabethbuchan talks to us about the incredible women agents who went behind #WW2 enemy lines https://t.co/yA3kcV…
Follow @Carol4OliveFarm