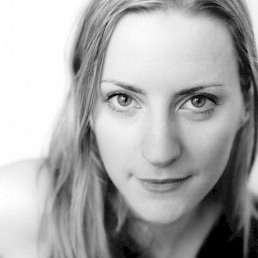 Catherine


Shepherd

Actor, writer and director for film and television
Catherine is an actor, writer and director for film and television. Her feature film, Like a Virgin, which made the Brit List, is being produced by the BFI and Fly Film with Gemma Arterton attached in the lead role. Catherine also wrote and directed her first short See Me, for Film4 and the UKFC, with Olivia Colman in the lead.
Catherine wrote Open for Coming Up 2017, and is currently developing Skivvies, a comedy about nannies with Fly Films for Channel 4, and Afterparty; a comedy drama with Working Title, both of which she is writing with Ben Lewis.
Catherine is also an acclaimed comic actress who has worked on some of the most successful comedy programmes of recent years including Peep Show, The IT Crowd, Harry and Paul and The Peter Serafinowicz Show.

Film
Writer
Producer
James Richardson
Rewrite for the musical romance feature film, currently in production
Writer
Catherine Shepherd
Bird's Eye View Last Laugh commission. Co-writer
Writer & Director
Radio
Writer
Starring
Robert Webb
Catherine Shepherd
Chris Pavlo
Sally Hawkins
Themed audience sketch show
Production Company BBC
Broadcaster BBC Radio 4
Eve has come to India following a bereavement. While everyone around her seeks enlightenment, she is only concerned with a legal document.
Production Company BBC
Broadcaster BBC Radio 4
Theatre
Writer
Edinburgh Fringe/Pleasance Theatre
Gilded Balloon/Canal Café
Writer & Director
Edinburgh Fringe/Gilded Balloon
Edinburgh Fringe/Gilded Balloon