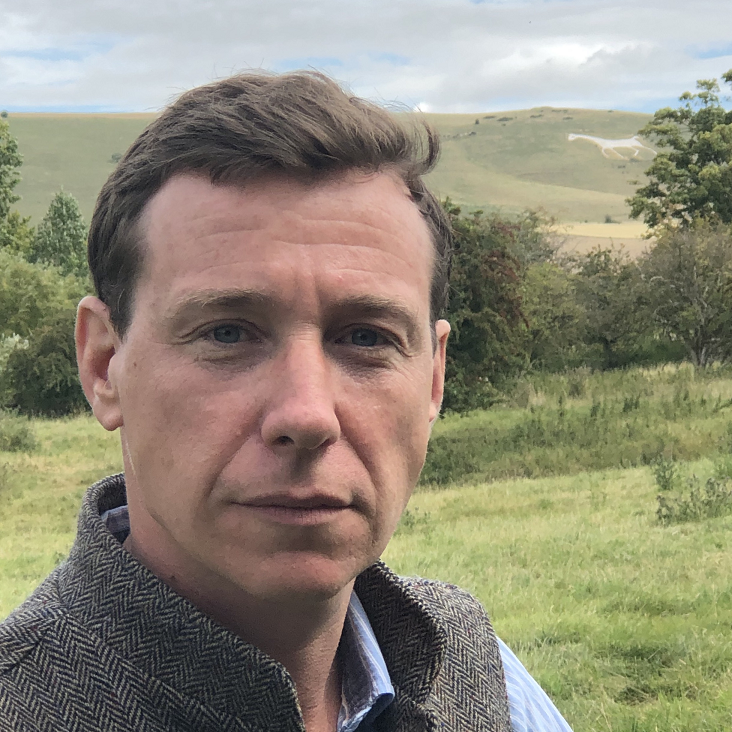 Charlie Corbett spent his childhood divided between farms on the Wessex downs and the Isle of Mull. As a teenager he decided against farming, and took himself off to Edinburgh University to study history. And then, quite inexplicably, became a financial journalist.

After almost 18 years trotting about the globe writing about economics and finance, he discovered that all he actually wanted to do was live a quiet life in the country, writing books and surrounded by the birds.

His first book, The Art of Plain Speaking, won the Business Book Award for Best Short Book and saw him named Communicator of the Year by the the Plain English Campaign.

His next book, 12 Birds to Save Your Life: Nature's Lessons in Happiness, was published by Michael Joseph in June 2021.

He lives in Wiltshire with his wife Mary and their two children.

A lyrical and life-affirming book that teaches us as much about birds as it does ourselves - a balm for the soul.
Raynor Winn, author of The Salt Path
on 12 Birds to Save Your Life
A wonderful blend of the lyrical and practical. Charlie shows us that our relationship with birds and the natural world is not only healing, but an important part of our cultural heritage worth protecting.
Adam Henson
on 12 Birds to Save Your Life
An enchanting book. I knew at once this was something special.
Anne Glenconner
on 12 Birds to Save Your Life
This is no ordinary ornithology, but one that portrays the very essence of each bird through a very human lens and shows us that both solace and joy can be ours by merely observing with an open eye and an open heart.
John Wright, author of The Forager's Calendar
on 12 Birds to Save Your Life