book
| Fiction
| 2011
UK & Comm →
Hachette Children's Books
Cat Manno has a deal with her grandfather Victor: one day, just for the fun of it they'll stay on the subway all the way to the end of the line, all the way to Far Rockaway.
This isn't that day.
This is the day a terrible accident sends them on a very different journey: Victor wakes in the Emergency Room to see the doctors crowded round Cat's unconscious body as they struggle to save her.
Cat wakes somewhere else entirely, a deep green world of virgin forests, towering mountains and wild seas, a world created from all the adventure stories Victor read her as she grew up.
To get back home she must fight her way to an island on the edge of this unknown world and rescue Victor before it's too late…
Hold on tight and join Cat on the journey of a lifetime.
Rights
Audio Rights
Available
The audio rights are handled by Alice Lutyens.

Alice Lutyens manages the translation rights for Far Rockaway
Media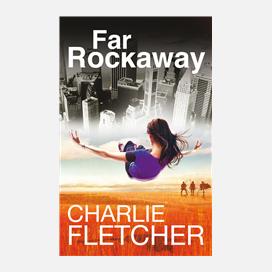 Reviews
"Fletcher is such an exceptional writer, his borrowed characters so vividly brought to life, that at no stage do readers feel they are being manipulated into reading the classics. Though that is exactly what they will want to do as soon as they have finished this stunning novel."
Dinah Hall
The Telegraph
A fine book for girls who enjoy fight scenes and boys who are not too squeamish to get past a girl on the cover
Nicolette Jones
The Times