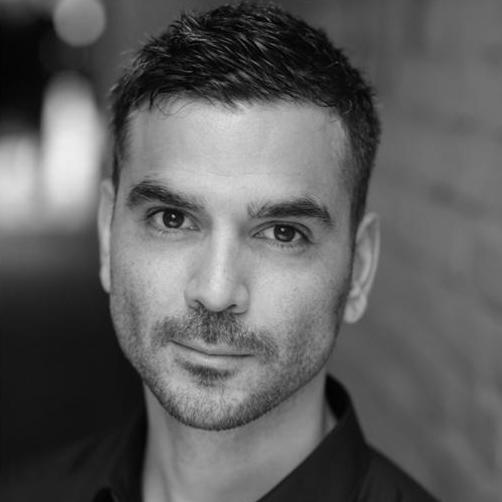 Christian is an actor, screenwriter and playwright chosen for the Royal Court Theatre's Critical Mass Program.
He has a BA in English from the University of North Carolina in Wilmington and BA (Hons) in Acting from London's Guildhall School of Music and Drama.
Christian has recently adapted LAbyrinth, the cult-hit book by journalist Randall Sullivan which follows the police investigation into the murders of the rappers Tupac Shakur and Biggie Smalls. The feature shot in 2016 starring Johnny Depp and Forest Whitaker.
He is developing Film and TV in the UK and US. In 2015 he sold his film pitch Principia to Warner Bros for the highest ever payment by Warner Bros to an unproduced writer and he is working on two original commissions for Warner Brothers and David Goyer.
Film
Writer
Feature about the last Swiss guard.
Based on the true stories of female freedom fighters during the Syrian crisis zones.

Black Bear Pictures/ Two & Two Pictures
In Development
Starring
Johnny Depp
Forest Whitaker
Adaptation of Randall Sullivan's book about the intrigue around the murders of Notorious B.I.G and Tupac Shakur
A high-concept historical thriller involving Isaac Newton and the hunt for a notorious criminal.
Film adaptation of the best-selling novel
Javier
The Fyzz Facility Film Five Ltd
Ramos
Director
Sergio Mimica-Gezzan
Security Guard
Zero Dark Thirty Productions
The Medic
Producer
High Command Productions
The Man
Director
Gabriel Bisset-Smith
Freddie
Director
Gabriel Bisset-Smith
Jeff Romero
Director
Armando Iannucci
US Marshall William Juarez
Television
Ben Torres
Director
Paul Andrew Williams
Writer & Creator
Thriller set on a US military base in the UK during the First Gulf War.
Writer
Director
Jonathan Van Tulleken
Starring
Roger Allam
Togo Igawa
Paterson Joseph
Nav Sidhu
Original drama as part of the Channel 4 'Coming Up' strand
Theatre
Writer
Harcourt
Producer
Guildhall School of Music and Drama
Elyot
Producer
Guildhall School of Music and Drama
Cymbeline
Producer
Guildhall School of Music and Drama
Pfc.Louden Downey
Producer
City Stage/Wilmington/NC
Antonio
Producer
Guildhall Theatre
Stanley Kowalski
Producer
Bridewell Theatre
Director
Jospeh Blatchley
Oswald
Producer
Electric Lodge Theatre/LA/CA
Director
Patsy Rodenburg O.B.E
Voltemand/Lucianus/Osric Laertes Understudy
Producer
Rubicon Theatre/Ventura/CA