Clive Anderson Talks Back
Comedy Presenter of the Year 1991
tv


Producer

Dan Patterson

Director

Ultan Guilfoyle

Starring

Production Company Hat Trick Productions Broadcaster Channel 4
Clive hosted ten series of the comedy talk show Clive Anderson Talks Back for Channel 4. Interviewing some of the world's most celebrated and popular figures of the day, Clive become famous for his witty repartee with subjects, dry wit and direct manner. Famous guests included the likes of Desmond Tutu, Joan Rivers, Jeffrey Archer and the Bee Gees.
For his work on the show Clive won Comedy Presenter of the Year Award in 1991, and the award for top Channel 4 Presenter at the British Comedy Awards the following year. The show later moved to BBC 1 under the new title, Clive Anderson All Talk.
Media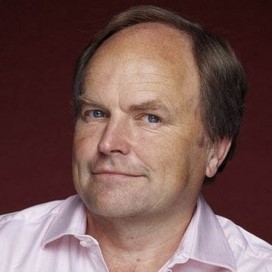 Reviews
He was celebrated for asking the unaskable (to Charles Kennedy: 'Now, the Liberal Democrats - what's the point?'; to Cher: 'You look like a million dollars - is that how much it cost?'; and to Jeffrey Archer: 'Is there no beginning to your talents?') and those gags will live forever.
Harriet Lane
Guardian