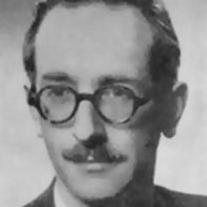 Colin Watson wrote detective novels, and is most famous for his comic 'Flaxborough' series, set in a small fictional English town and featuring Detective Inspector Walter Purbright.

Watson was born in Surrey and educated at the Whitgift School in Croydon. He lived in Lincolnshire and worked as a journalist in London and Newcastle-upon-Tyne. The characters in his books are said to be highly recognisable caricatures of people he encountered in his work.

Four of the Flaxborough novels were adapted for television by the BBC under the series title Murder Most English, and Inspector Purbright remains one of the most intellectual detectives in the crime genre. His 1962 novel Hopjoy Was Here won the Crime Writers' Association Silver Dagger award.