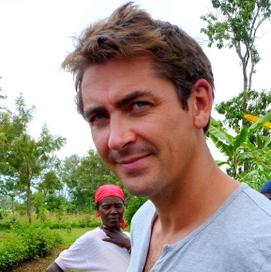 Conor


Woodman

Economist, author and presenter
Conor Woodman is an economist, author and presenter. His passion is to unravel global economic issues in an accessible way - with a sense of fun and adventure.

His book Around The World in 80 Trades - The Adventure Capitalist and accompanying four-part television series for Channel 4 tell the story of how he left his job in the City, sold his London flat and embarked on a round-the-world trading adventure. Travelling through four continents over five months, he turned his hand to making a profit out of everything from camels in Sudan to inflatable surfboards in Mexico, to discover how real people make real money in real markets.

His Unfair Trade project looks at the true cost of some of the things the developed world can't seem to live without, and proposes a radical solution to aligning the interests of rich and poor.

Conor frequently appears on BBC Radio Four and television factual strands with front-line accounts from around the world, and has featured at many literary festivals. He also presents an enterprise and innovation skills masterclass for the National Enterprise Academy (NEA).